Posted by Brittney Frick on Oct 20th 2021
We had a blast finally getting to celebrate our little man's first birthday! We moved into our new home two days before his actual birthday so we celebrated quietly at home. A month later we threw a big Sandlot-themed birthday party for him and I'm so happy with how it came out!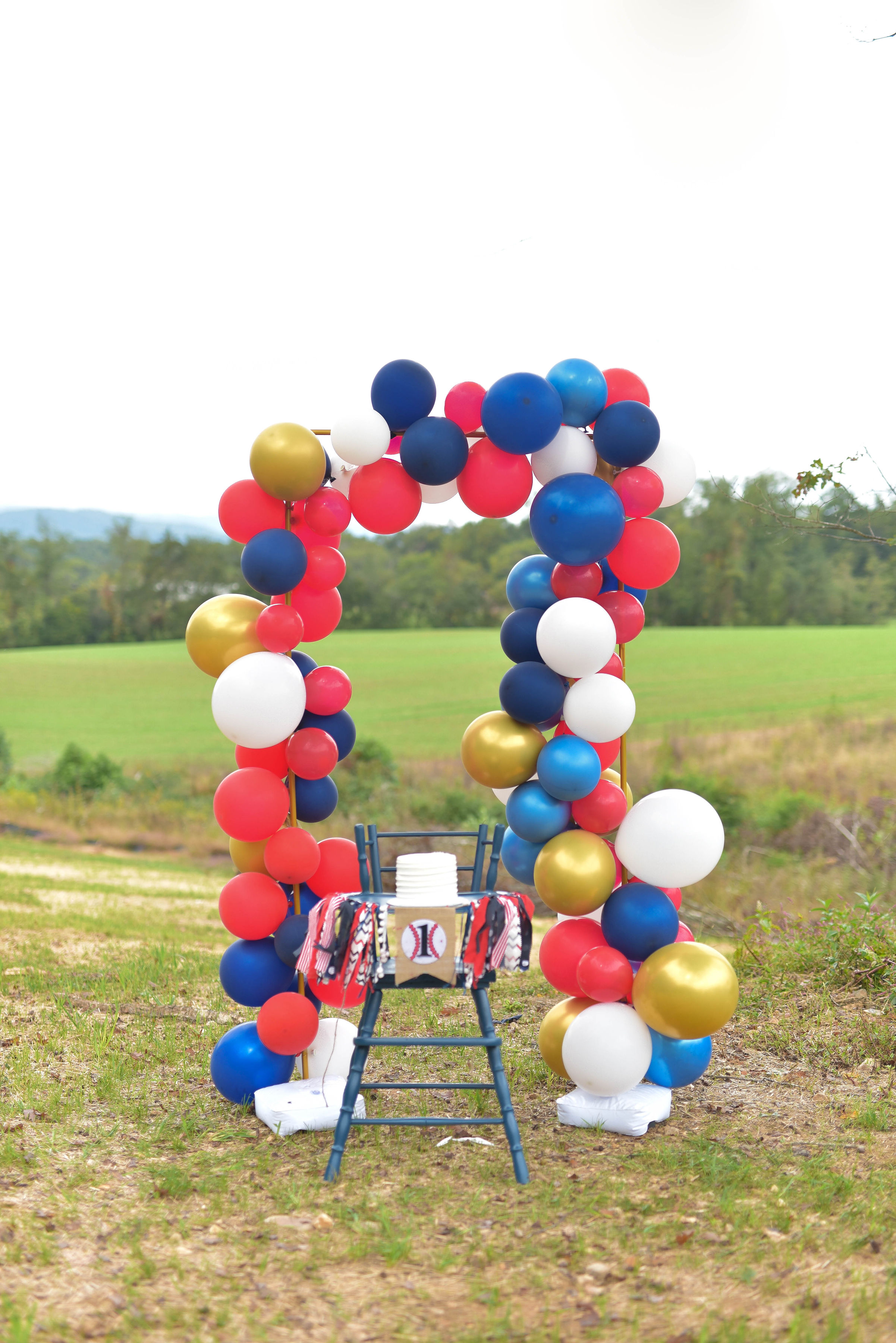 The high chair we used for Beau's cake smash was a vintage chair I found at a yardsale for $10! Slapped on some navy blue spray paint and called it a day.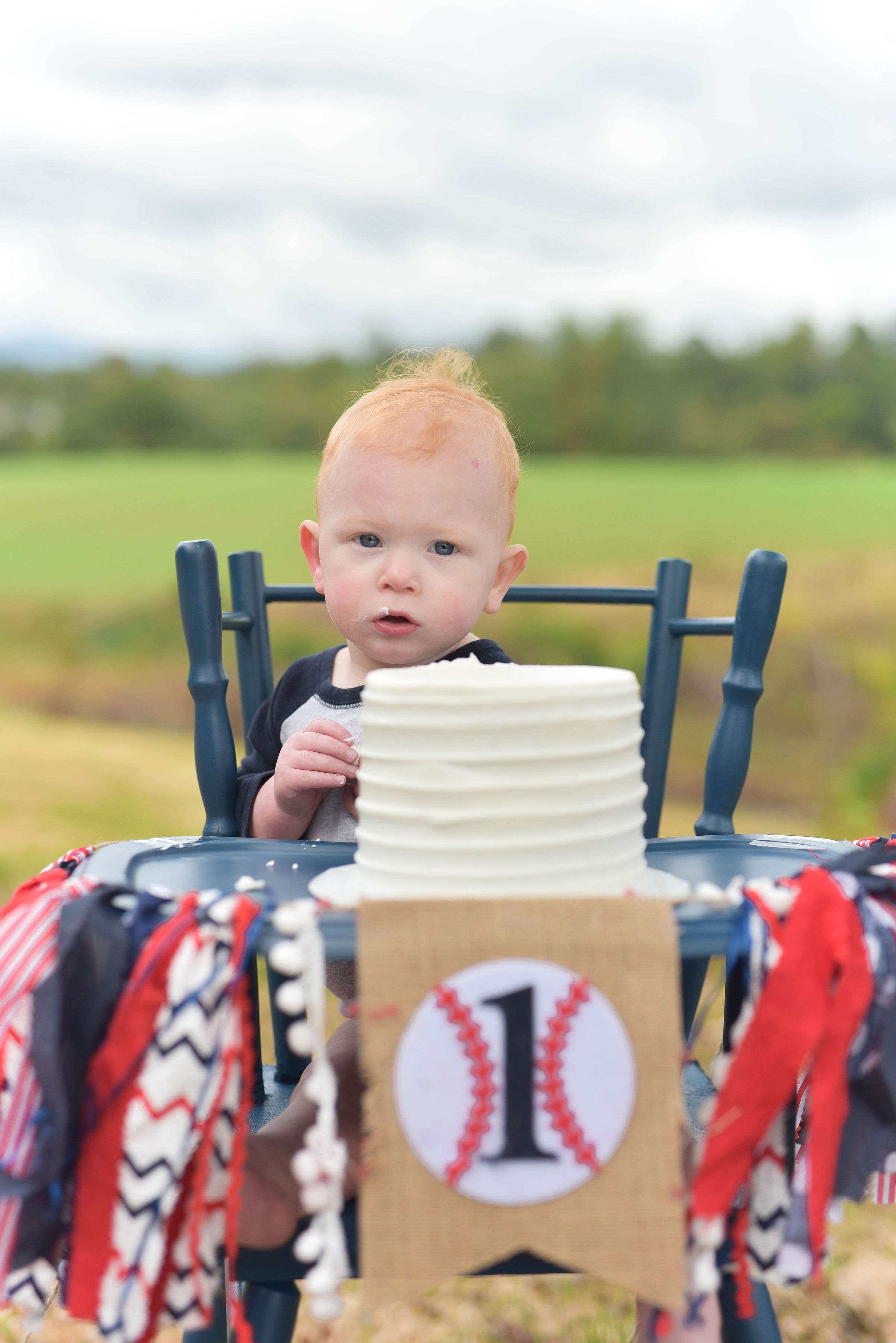 Little Man had absolutely no interest in smashing his cake or smiling! He's had a cold off and on for weeks so his sleep schedule is all over the place. He slept through most of his birthday party so I had to wake him up for cake and I think he would have preferred to stay asleep!
his smirk is the closest we got to a smile!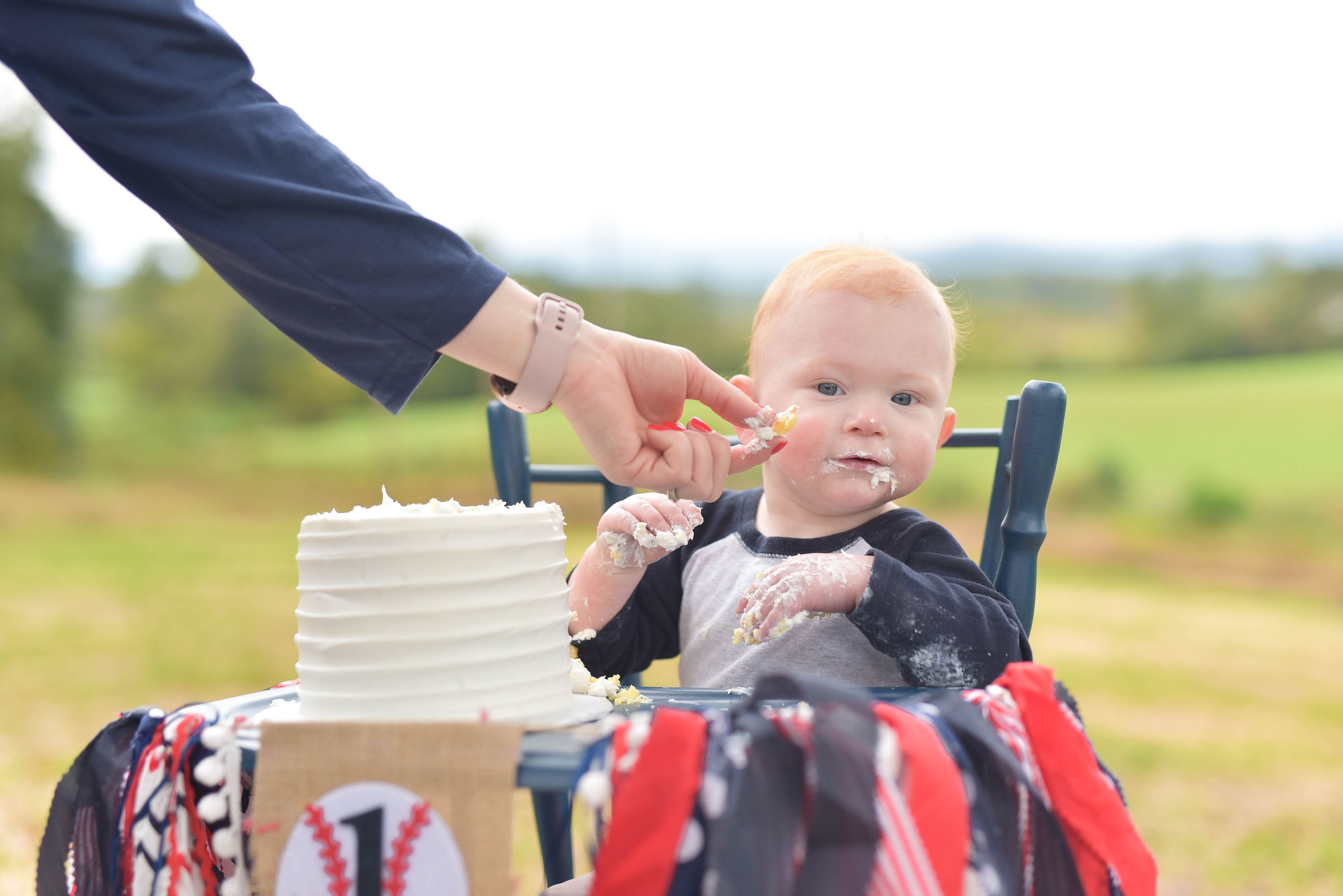 Force-feeding cake :)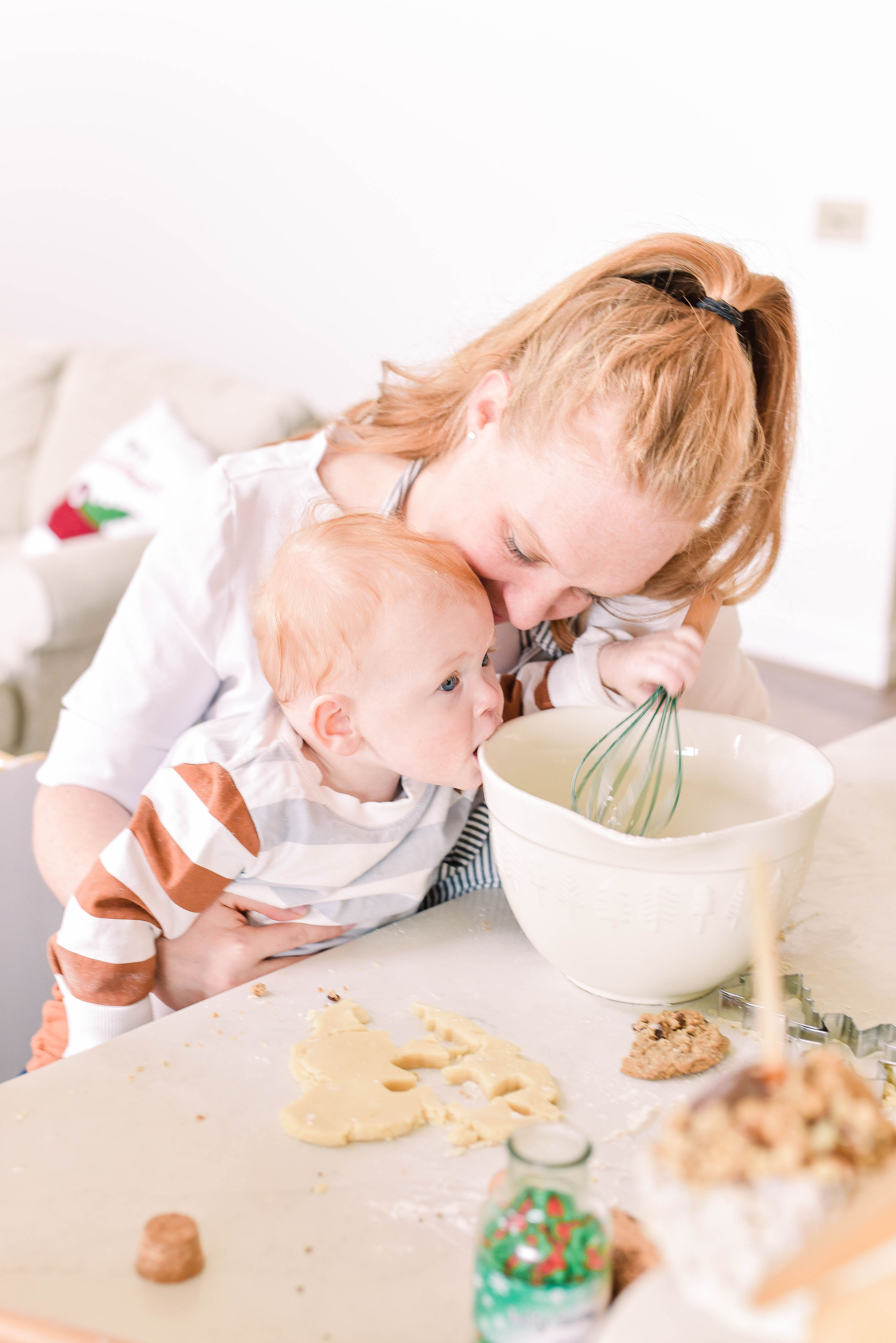 I had these adorable Sandlot-themed baseball shirts made from Wonderland Tees on Etsy and they were so fast and cute! We completely forgot to take any family pics with them though :(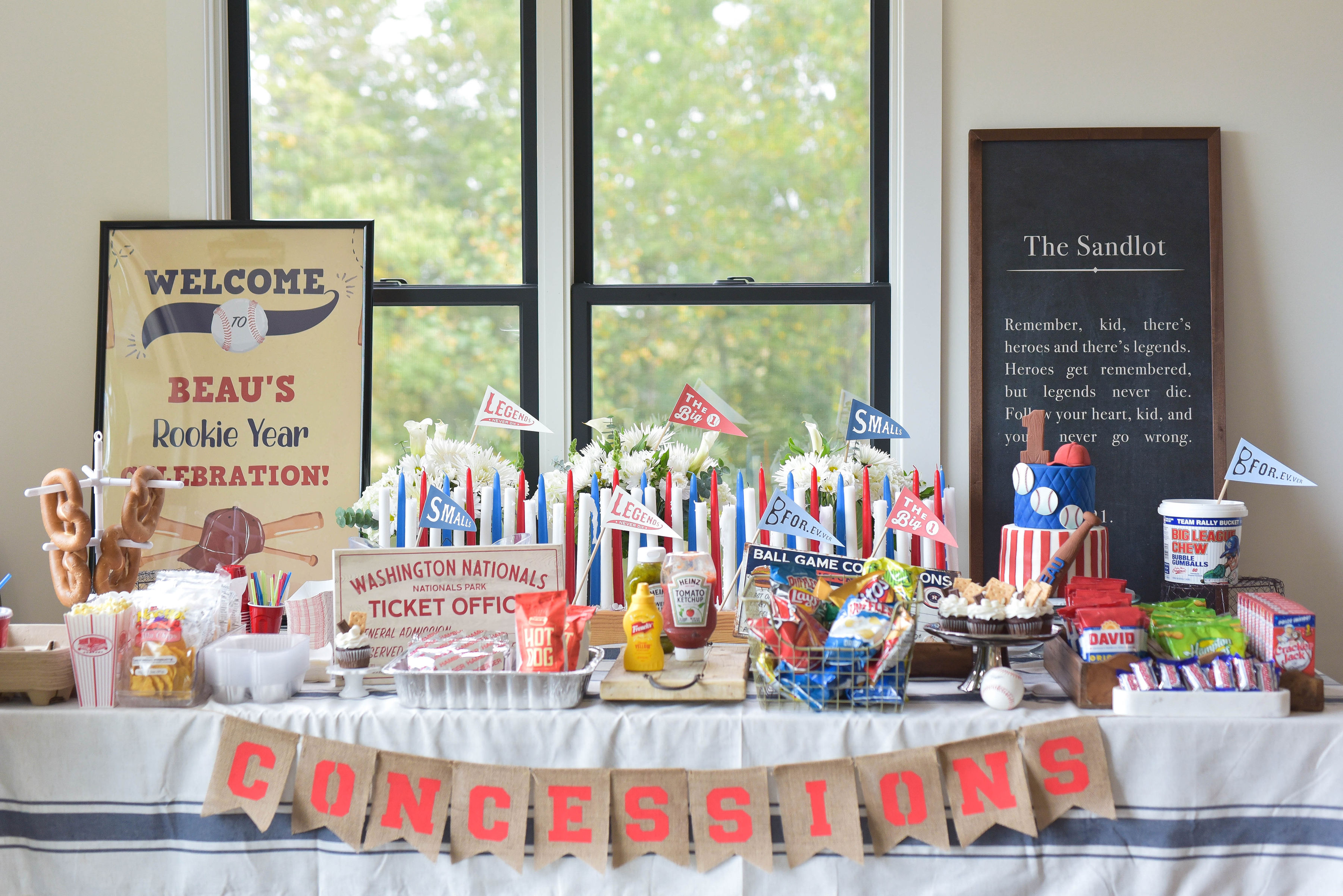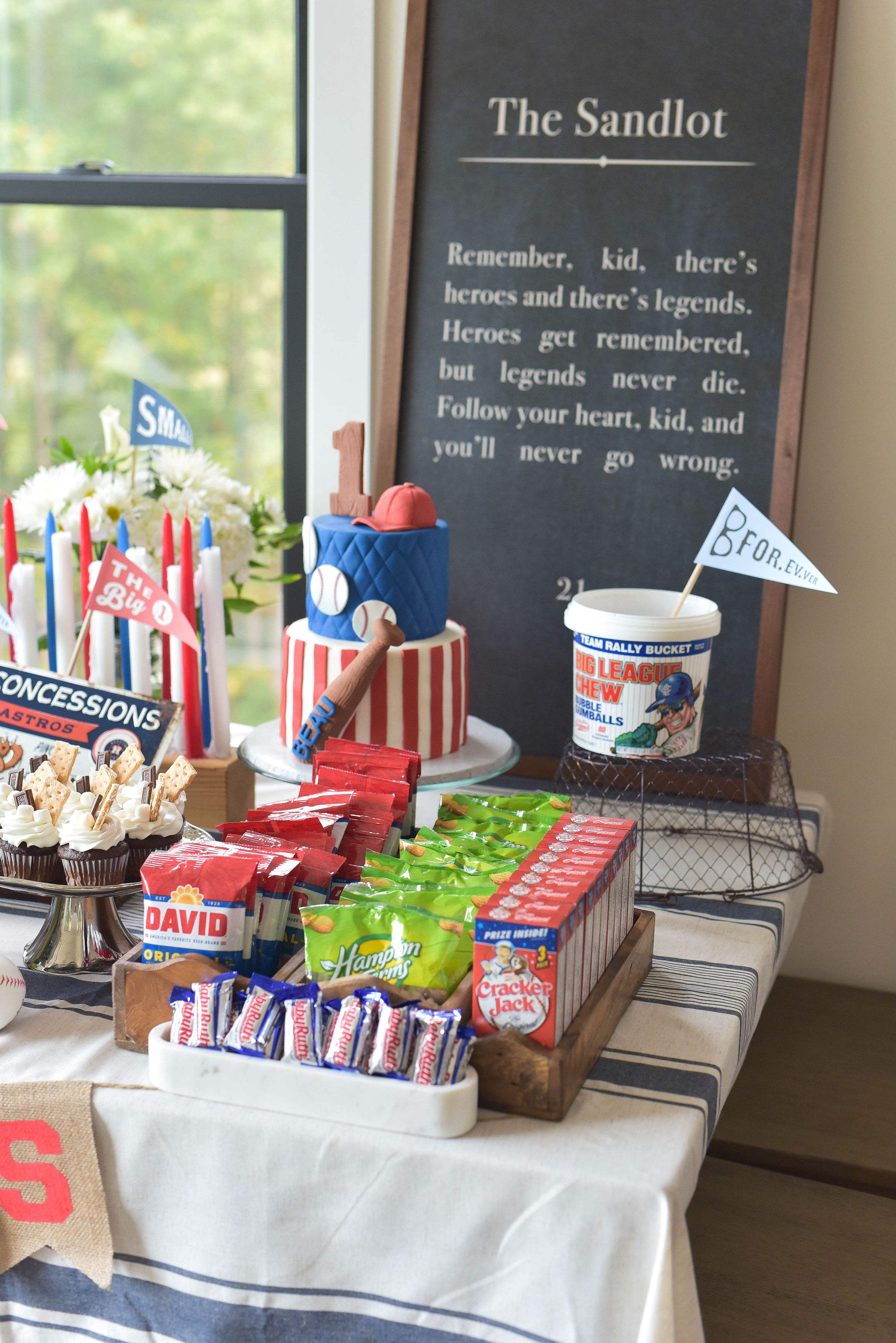 https://www.amazon.com/shop/southerngrownvintage/photo/amzn1.shoppablemedia.v1.66e3f748-15a7-49a9-976a-05bba58334cc?ref_=cm_sw_r_cp_ud_aipsfphoto_aipsfsoutherngrownvintage_PG289CETKV40GED3FCD5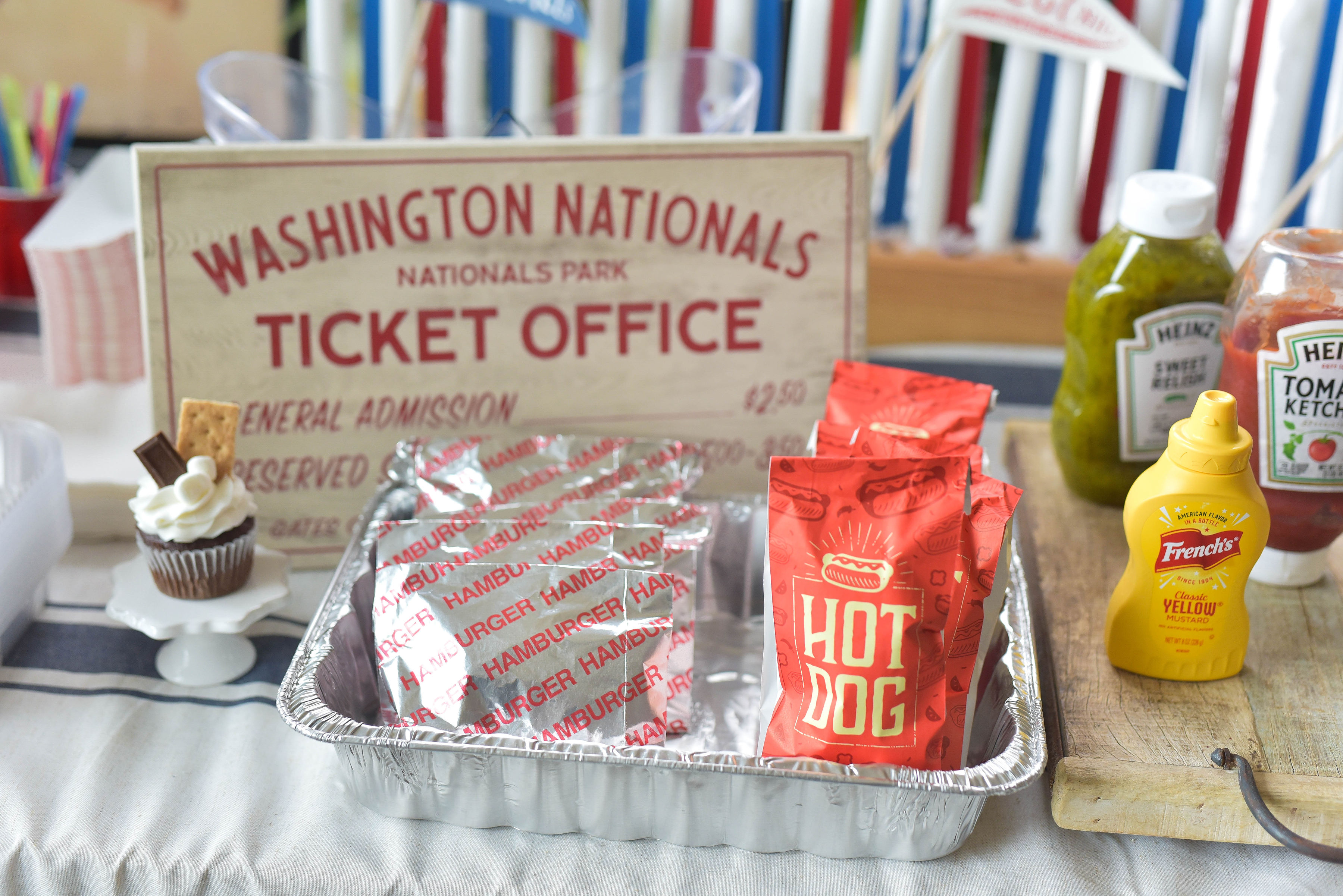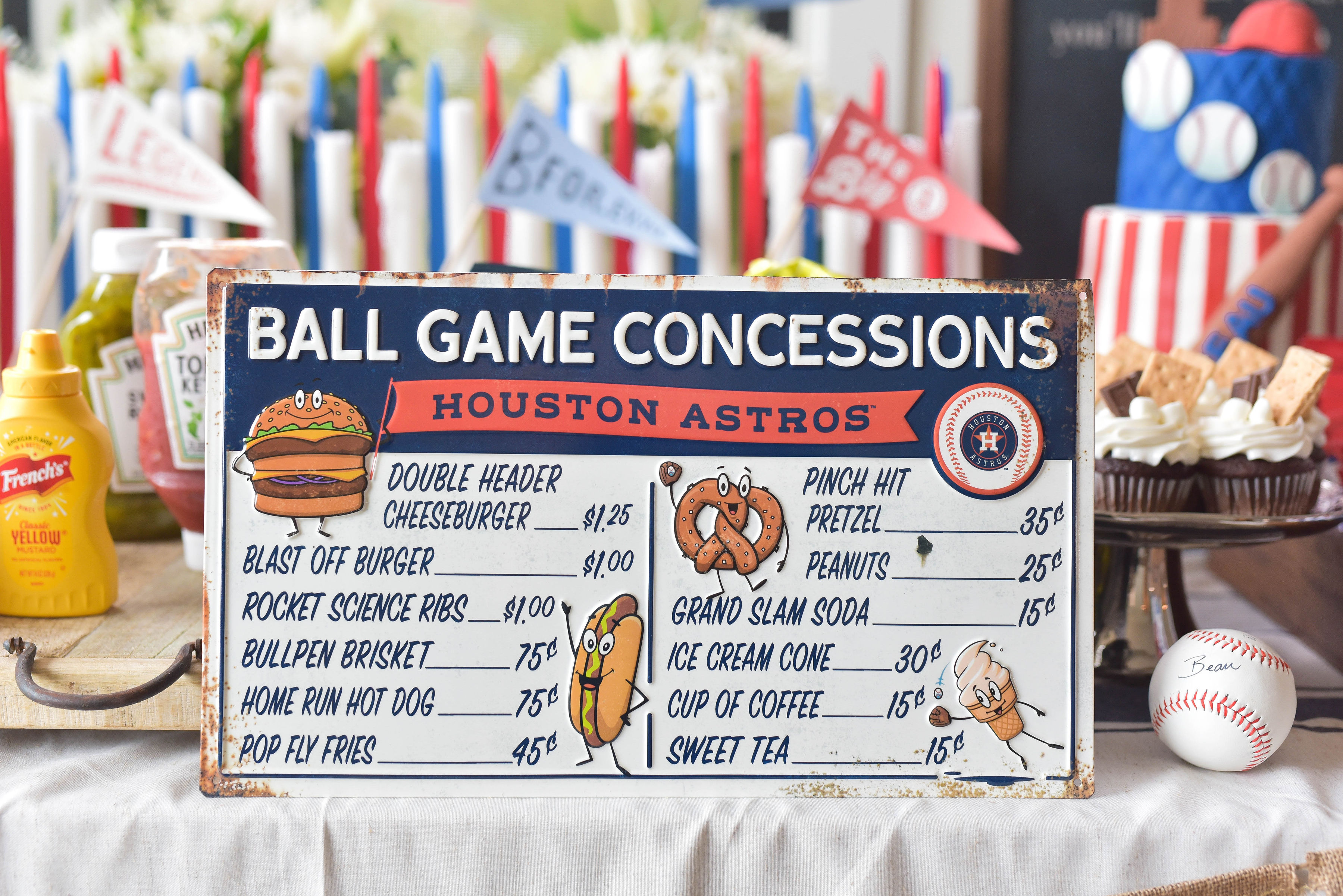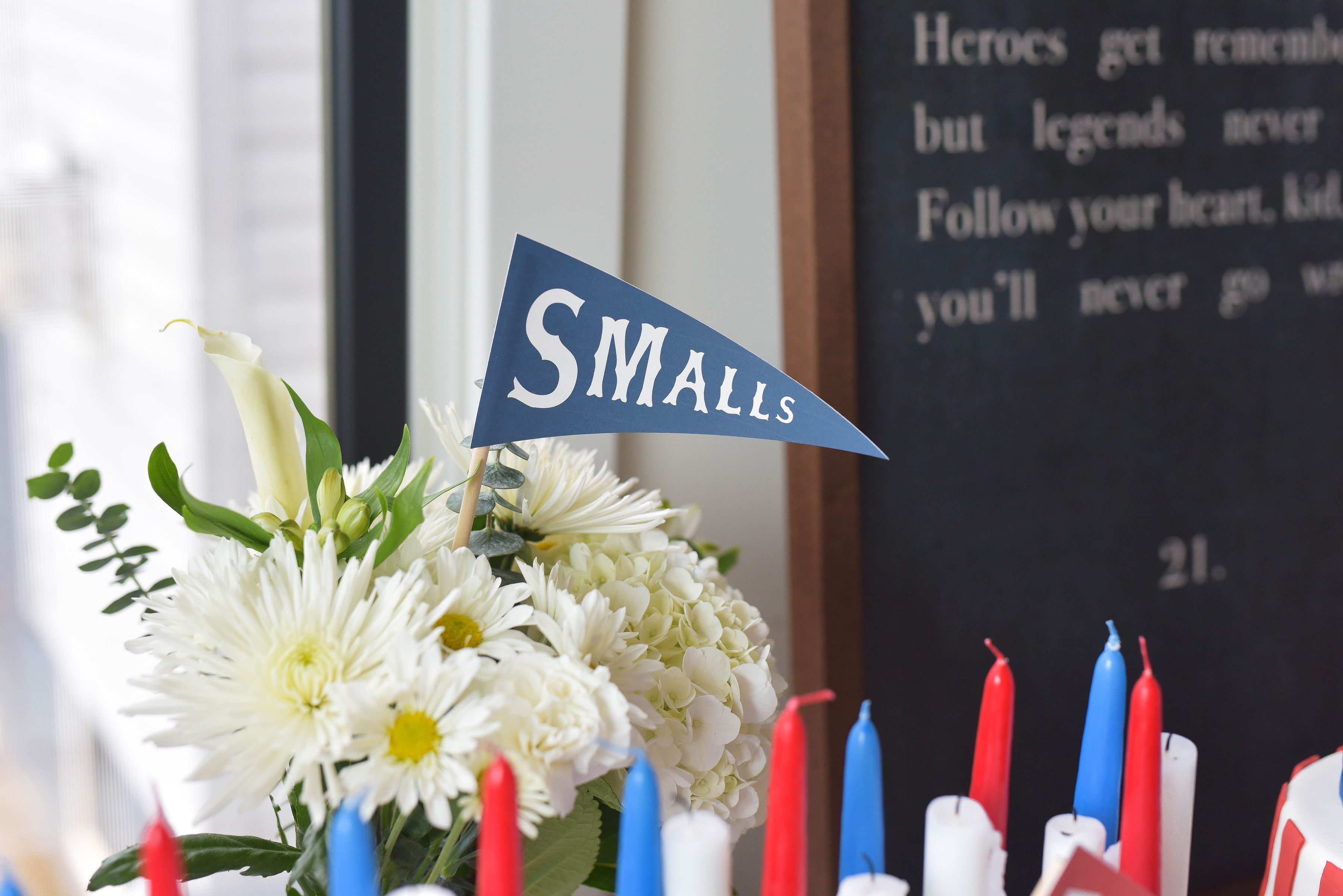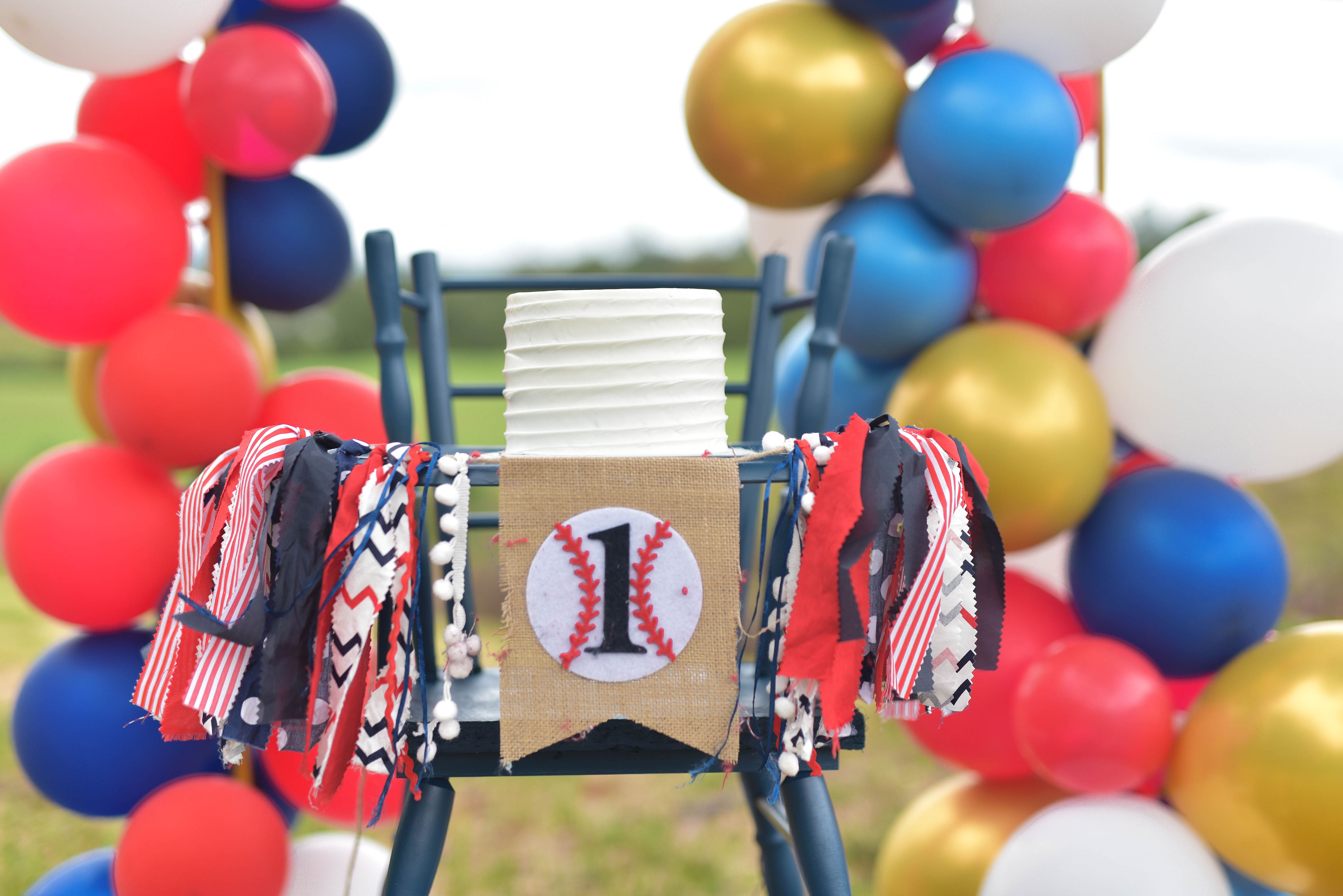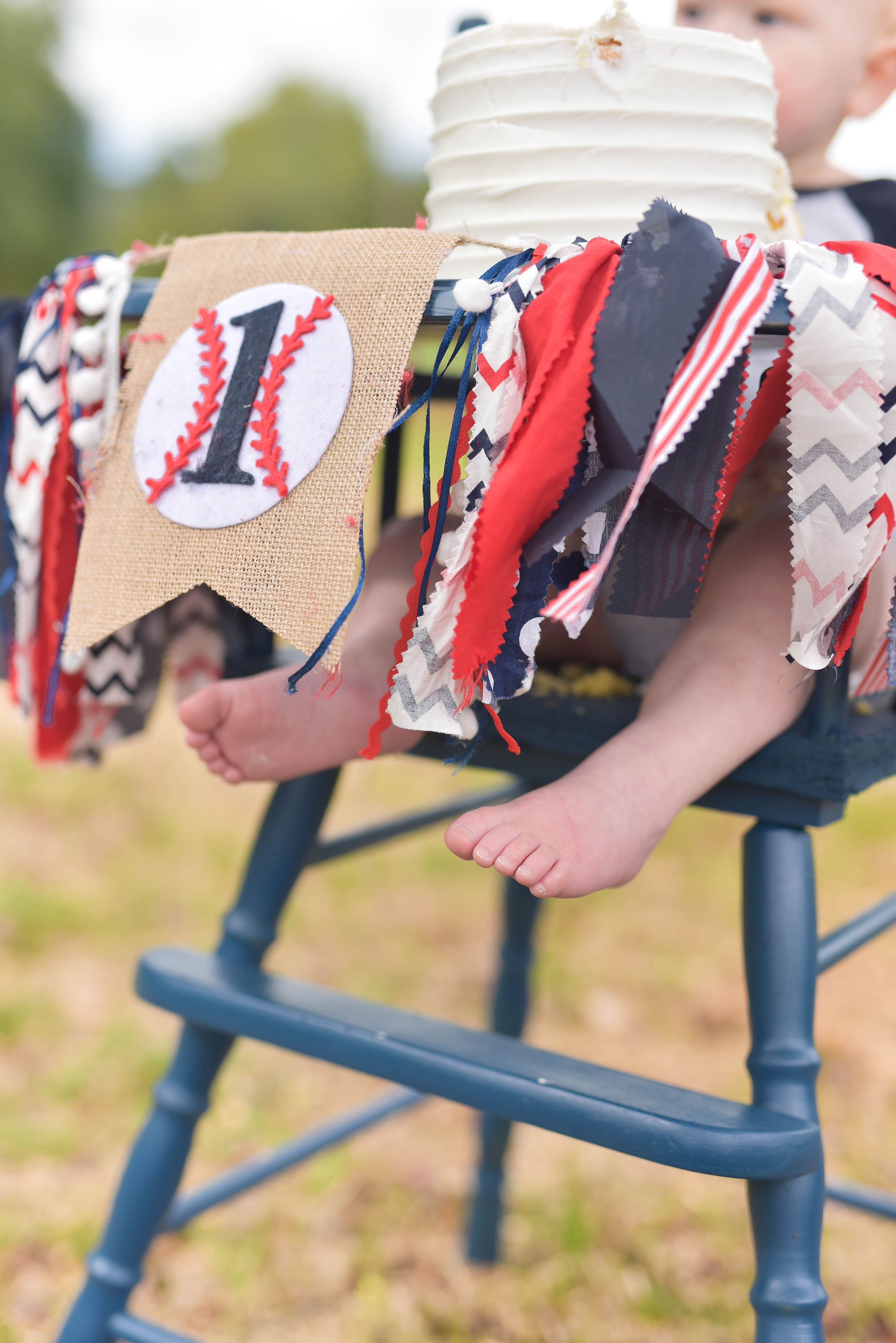 All photos by Lotus Photography
Affiliate Links:
I ordered from Sam's Club for our anniversary shoot and was absolutely shocked at how well they turned out! So, I ordered a different, more casual style, for Beau's party. I know the floral industry is upside down right now with weddings, events, and supply chain delays so anything I can find that's easy is a win!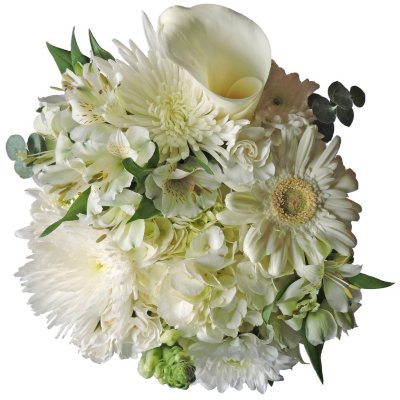 I created an entire party board on Amazon with everything we ordered for the party! The balloon garland supplies, tablecloths, concessions sign, high chair decor, concessions supplies, pretzels and display, popcorn machine, sweet snacks and more!
Metal Arch for Balloon Garland - repurposed from my future Sister-in-Law's bridal shower! Shockingly quick and easy to assemble/disassemble and fits back in the original box it came in. It's not heavy but it comes with bags to fill with water to give it more support.
Electric Balloon Pump - I highly recommend this for balloon garland building! Worked so much better than the helium tank we used previously
First Birthday High Chair Decor
Pretzel StandSoft Pretzels - These are shockingly good! We ordered them in bulk because they're individually packaged and have a long shelf life. One minute in the oven at 350 degrees and they're ready to go!
Sandlot shirts - Wonderland Tees on Etsy
Sandlot printable pennants - Etsy
Welcome Sign - Etsy printable
Concessions and Baseball Tickets Signs - Home Depot
Cakes and cupcakes by Sugar on Top Cakes & Sweets
Tapered Candle Holder by Smalltown Vinyls & Customs