Posted by Brittney on May 28th 2019
Ok, this a blog post I never thought I'd have to write! I had been planning a beautiful joint birthday party for Brian's 33rd birthday and Blaire's 1st. The theme was garden-party chic with farm tables, beautiful blue and white ginger jars, white peonies (tis the season!) and vintage style blue glassware. I had it all planned, vendors booked, table layout drawn out, portable bistro light poles built (much easier than I thought!) and we were ready to party.
The week of the party the forecast looked horrible. I was asked what our rain plan or backup plan was and I didn't have one. I was holding out hope that the weather would break and we could have our dinner party under the stars and the kids could run around the adorable cabana furniture I had assembled the previous week. It started pouring on Friday and didn't really stop until Monday. Our options were, move the tables to the large covered porch (which was still open to wind and gusts of rain) or the garage.
Here is the setup we started the day before when we were in denial about the rain...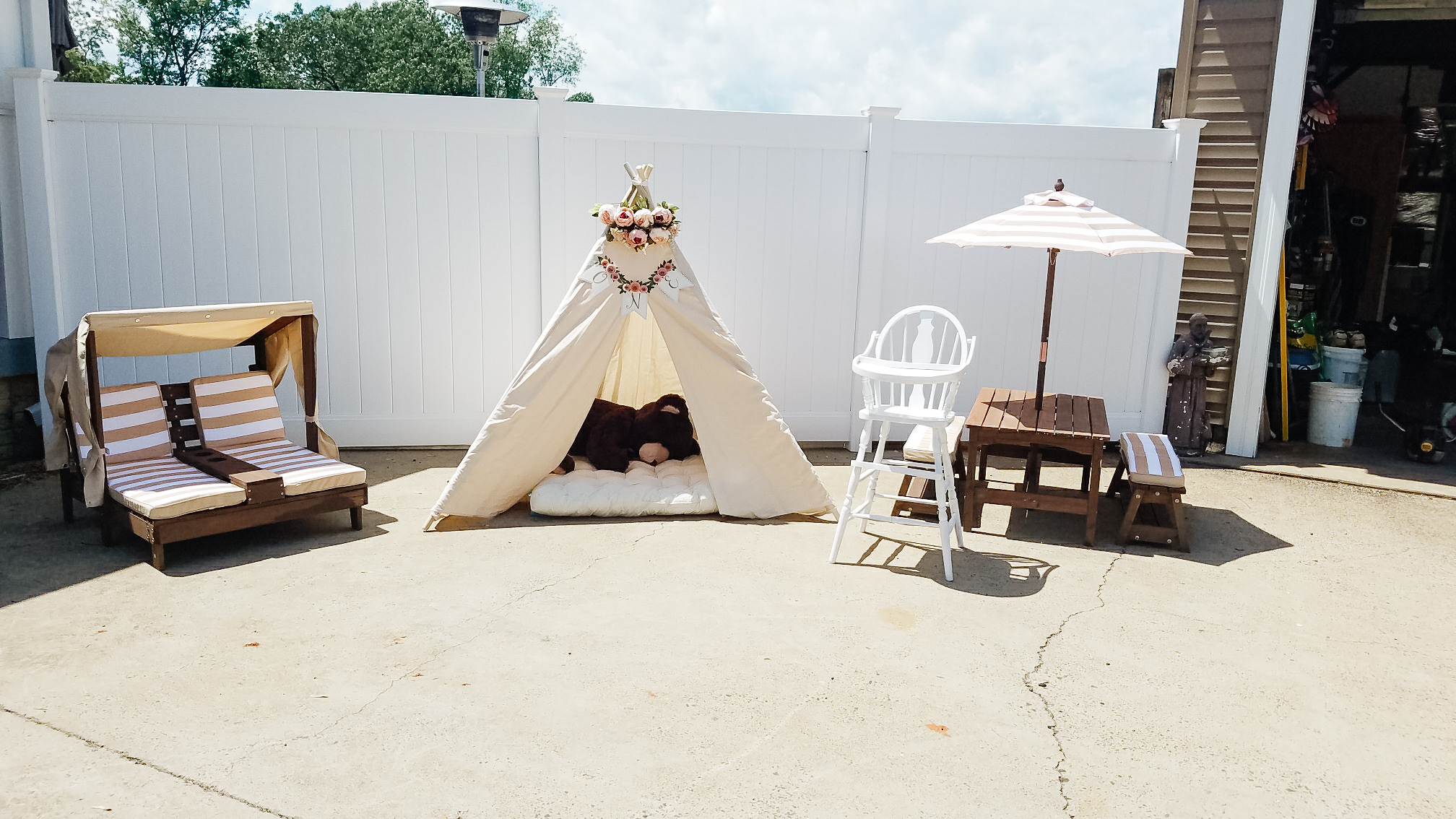 KidKraft Chaise Lounge and KidKraft Bench Set with Umbrella both from Amazon! The teepee was a gift and the "One" floral banner is from Etsy.
For all intents and purposes, this is a pretty good garage. It's filled with tools, equipment, t-shirts and posters on the walls/ceiling from far away travels, oil spills, spare parts....everything you'd expect in a garage. At this point I just embraced it and thought we'd make the best of it. So, all the dinnerware, cutlery and place mats switched to disposable options and we pushed all the tables together to make the atmosphere more "cozy." We still brought the bistro lights inside the garage to try to keep with the dinner-under-the-stars feel.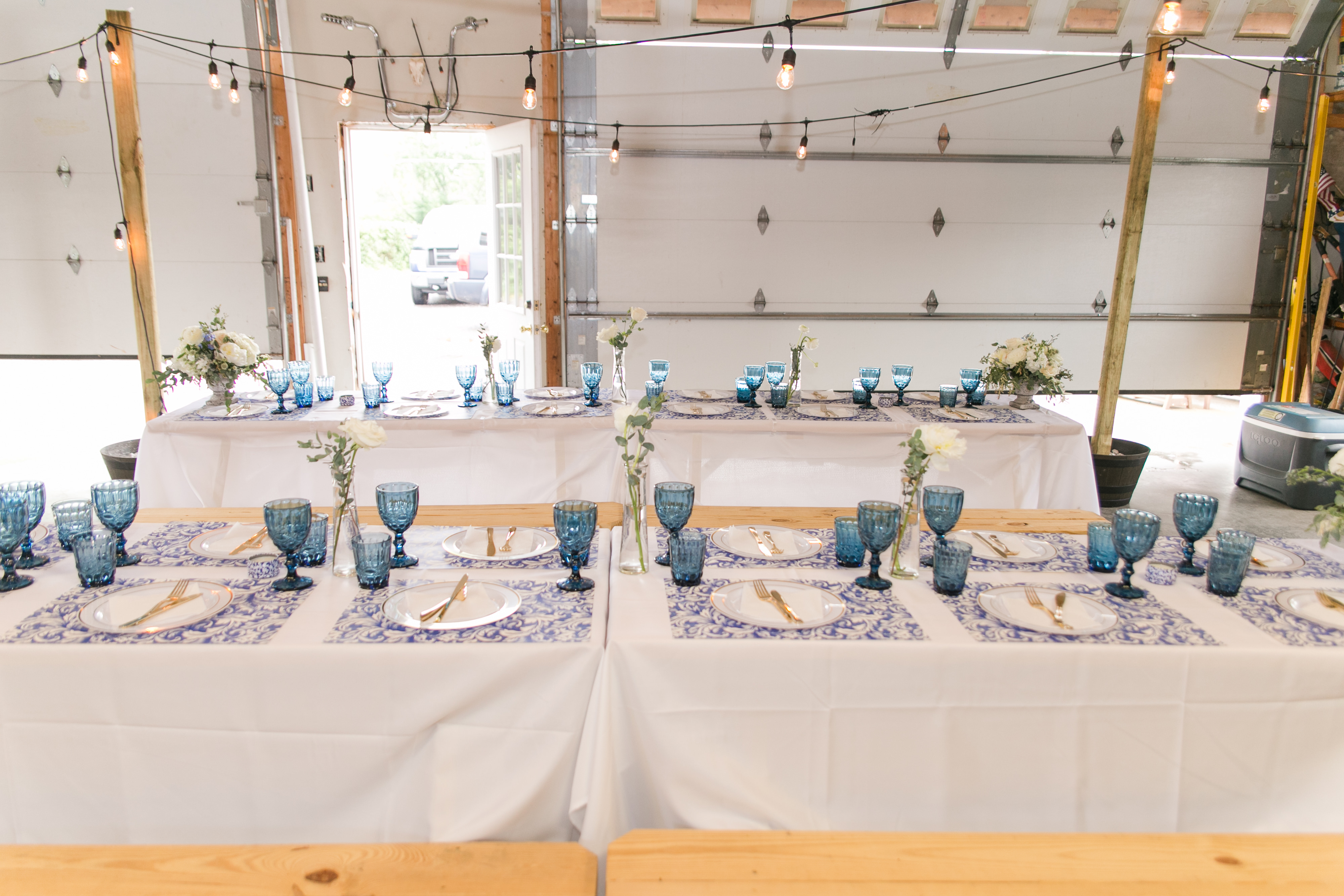 I was bummed because I had hired all these fantastic vendors and I felt like their work really wouldn't be highlighted the way it should because of where the party was moved. However, Missy of M. Cave Photography did a fantastic job of capturing all the beautiful work and details!
This gorgeous sign was made by Small Town Vinyls & Customs and I could not be more in love! The minute I saw it I knew I'd keep it until Blaire is 18 years old and my goal is to update it every year for her birthday.
The gorgeous florals were designed by The Posey Detail and they always exceed my expectations! Blaire has the luxury of a peony-season birthday so I take full advantage.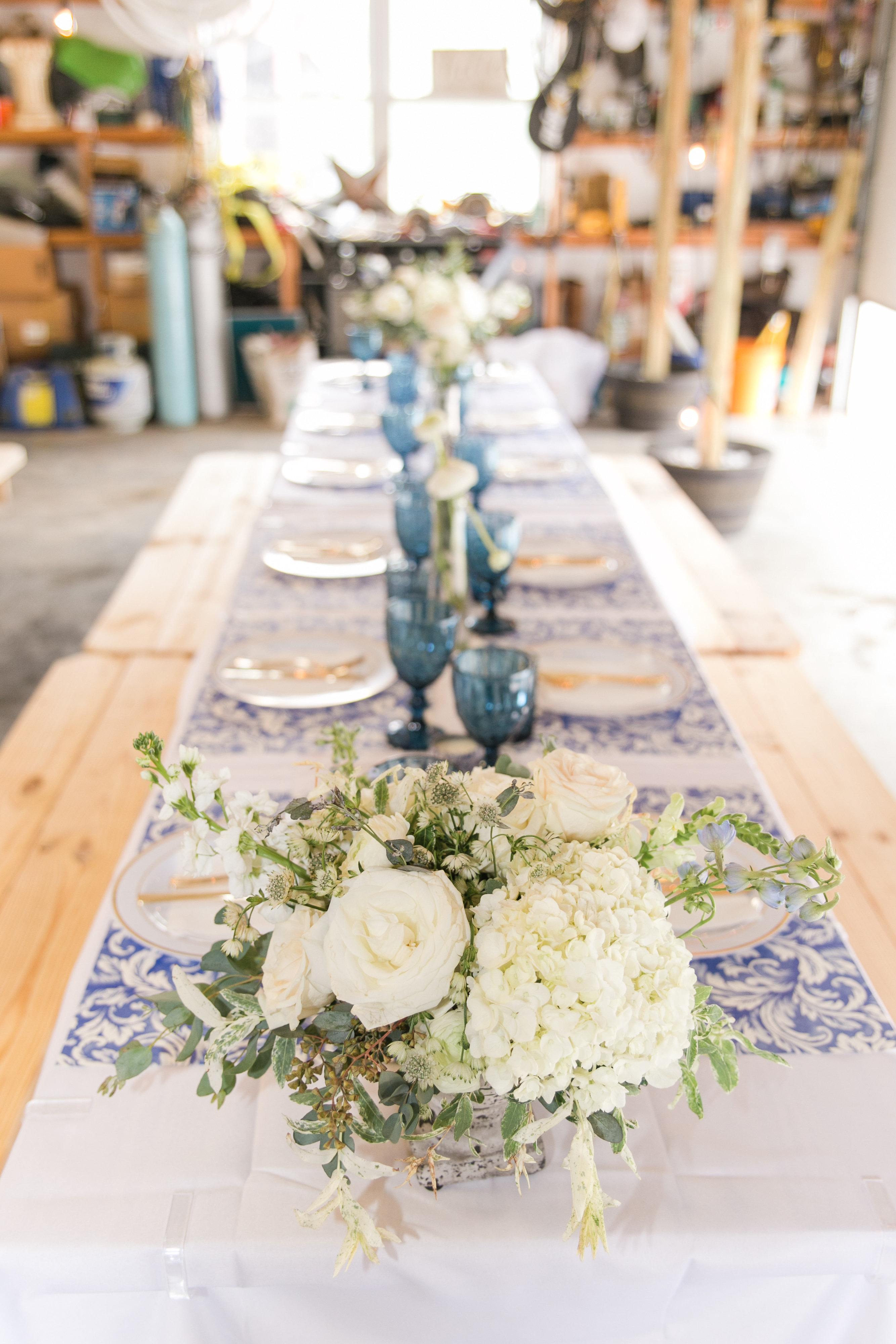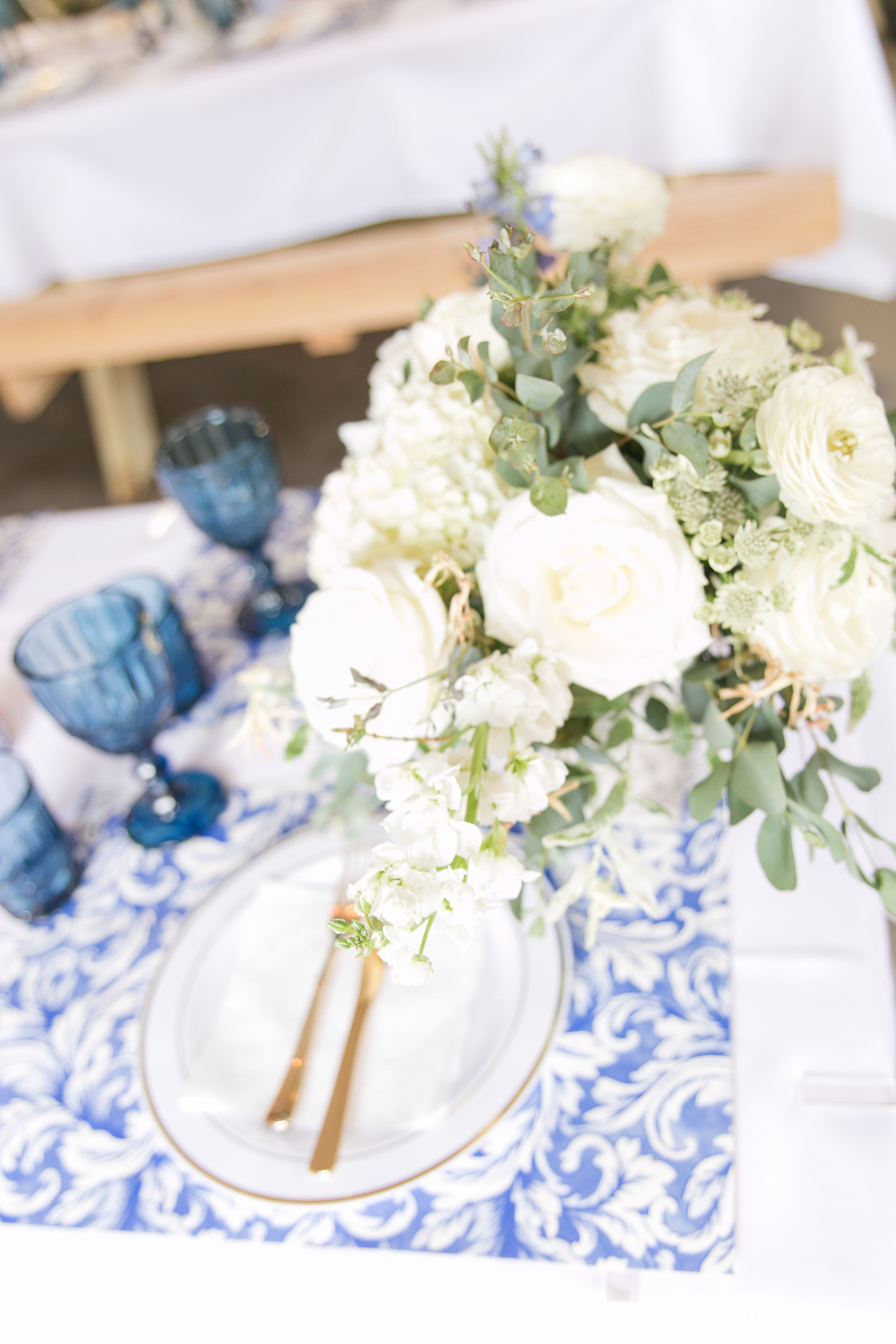 The teepee Blaire received as a gift was a HUGE HIT! The kids were playing in it for hours. I was really worried about finding them something to do because they'd be cooped up inside with the rain so this was perfect (and gorgeous!).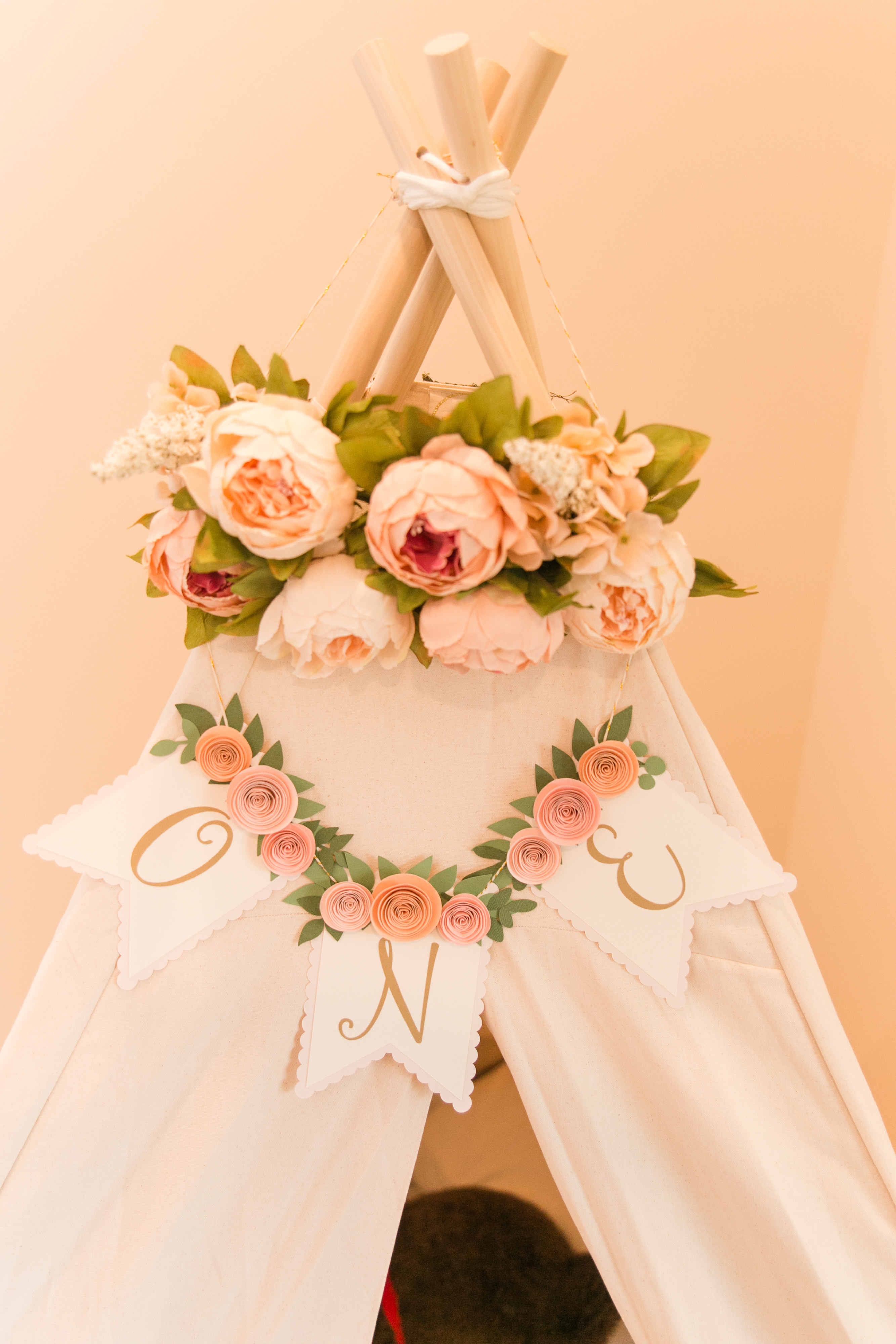 Blaire and Brian each got their own cake and Sugar On Top Cakes & Sweets hit it out of the park with her gorgeous confections!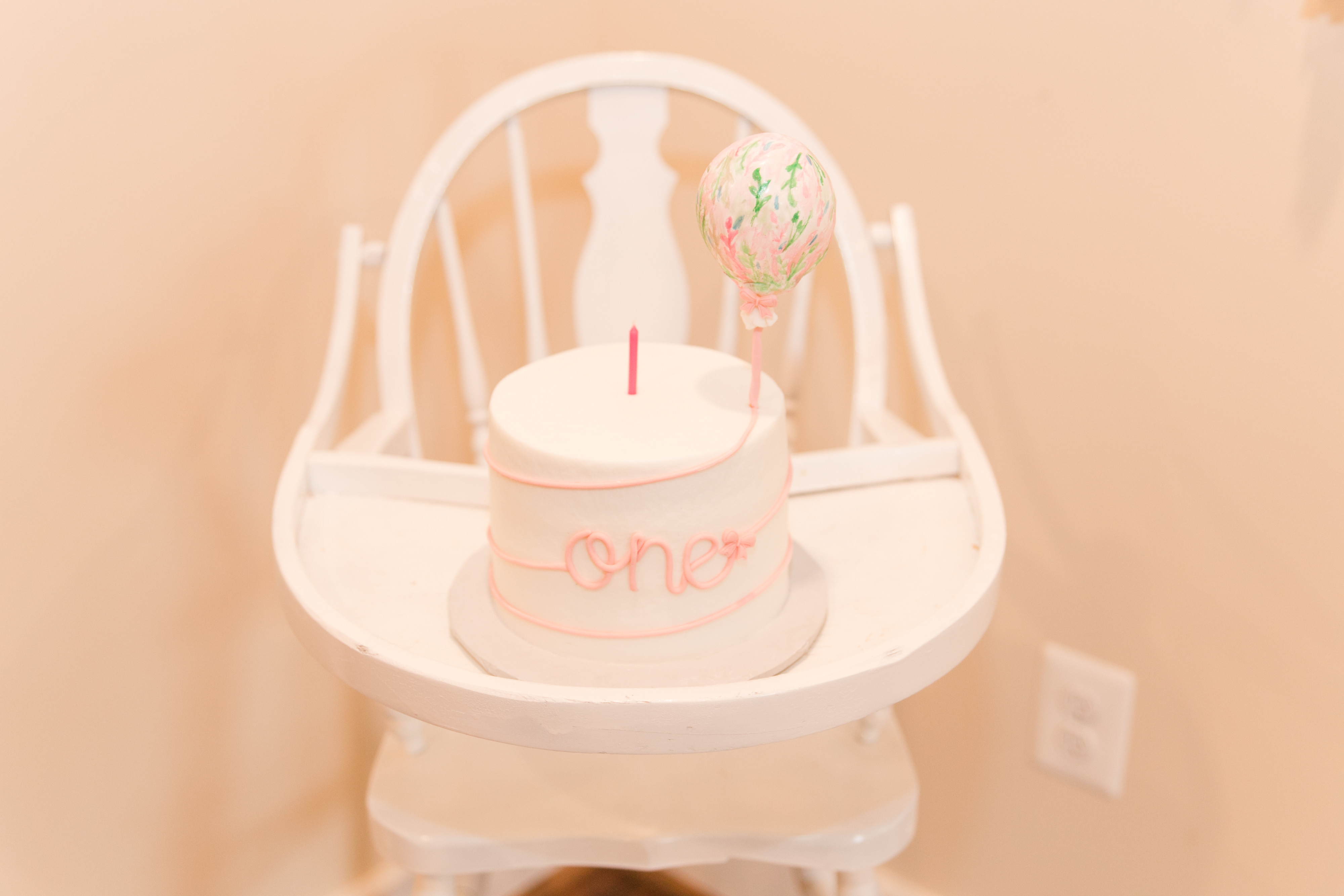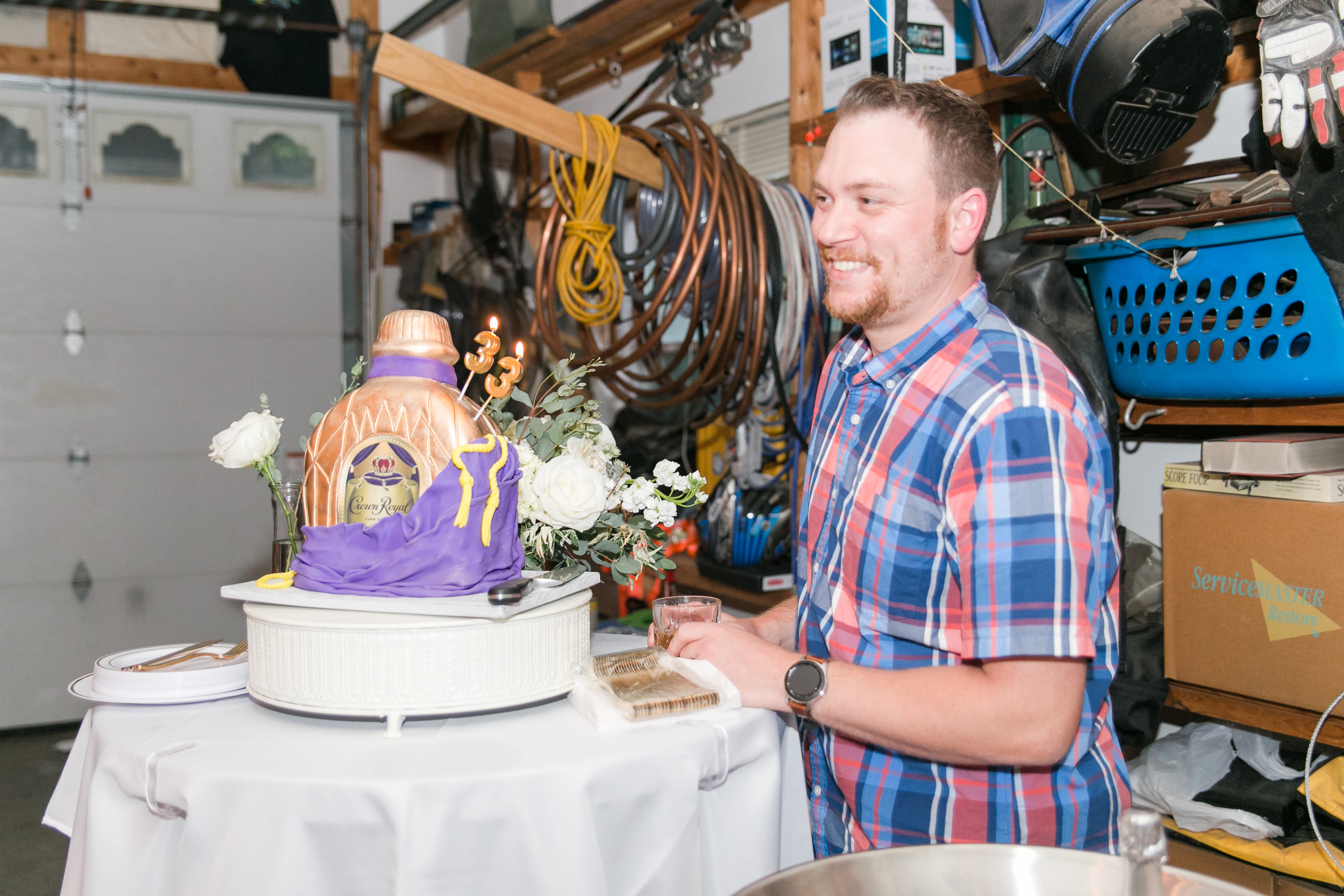 And lastly, I cannot say enough good things about the wonderful team at Holmes Dinner Club. The rain really threw us all for a loop but their team came in and managed all the food, passed h'ordeuvres, wine paring menu, and cleanup like pure pros. Shout out to Stefanie and her team!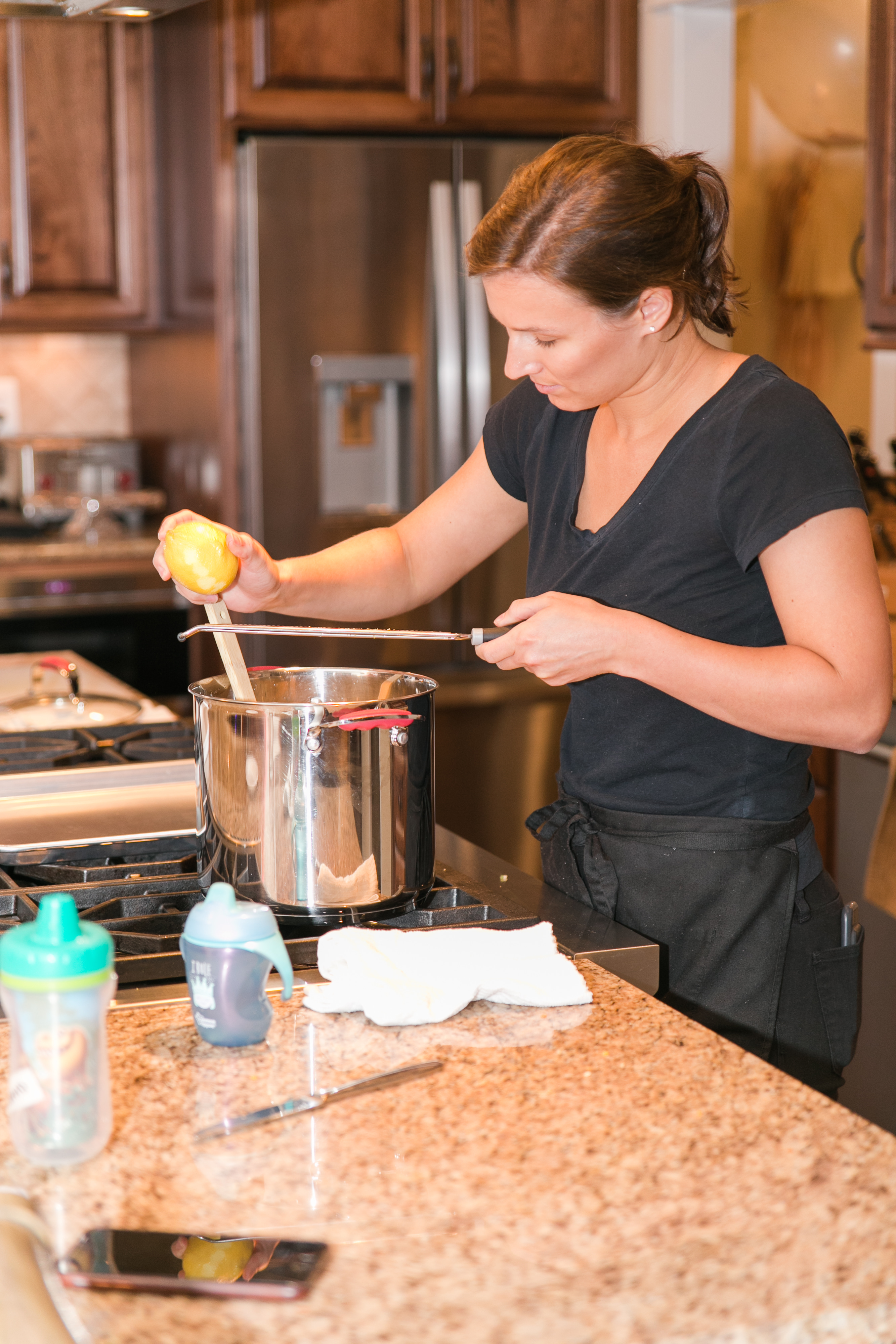 Photography - M. Cave Photography
Florals - The Posey Detail
Catering - Holmes Dinner Club
Cakes - Sugar On Top Cakes & Sweets
Invitations - Minted
Blue China Paper Place-mats - Hester & Cook
Vintage Replica Blue Drinkware - Southern Vintage Home
Bistro Lights, Disposable dinnerware, Candles, Tablecloths - Amazon
Portable Bistro Light Poles - a DIY! Should I do a blog post on how to make these!? We bought all our supplies from Lowe's and assembled six posts in about 30 minutes!