Posted by Brittney Frick on Jan 14th 2023
I've been eyeing cottage-style playhouses for awhile and I have yet to find one that are white (or anything other than cedar-color). So, I went ahead and ordered this wooden playhouse on sale for $179 and got to work painting!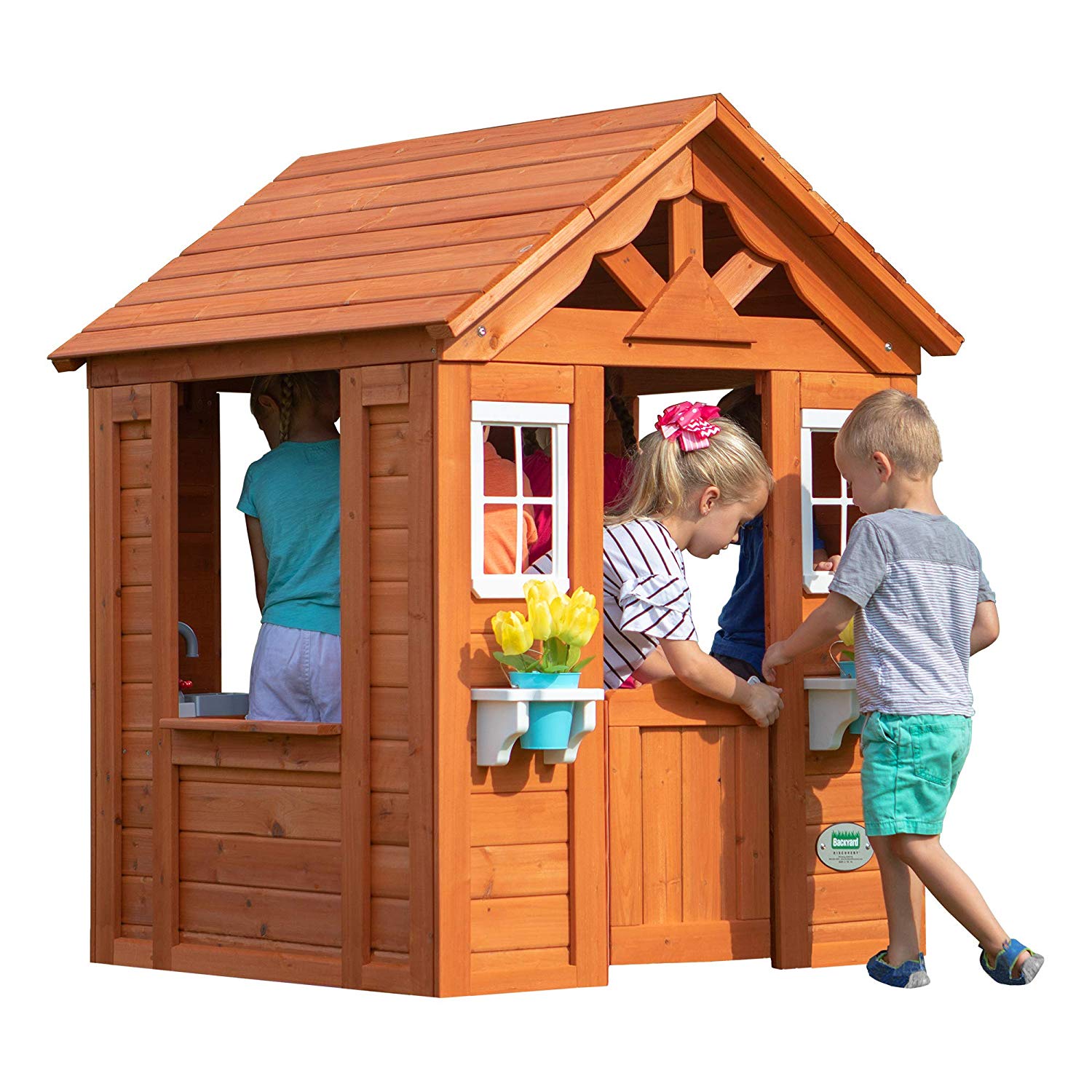 It came a couple days later and it's HEAVY.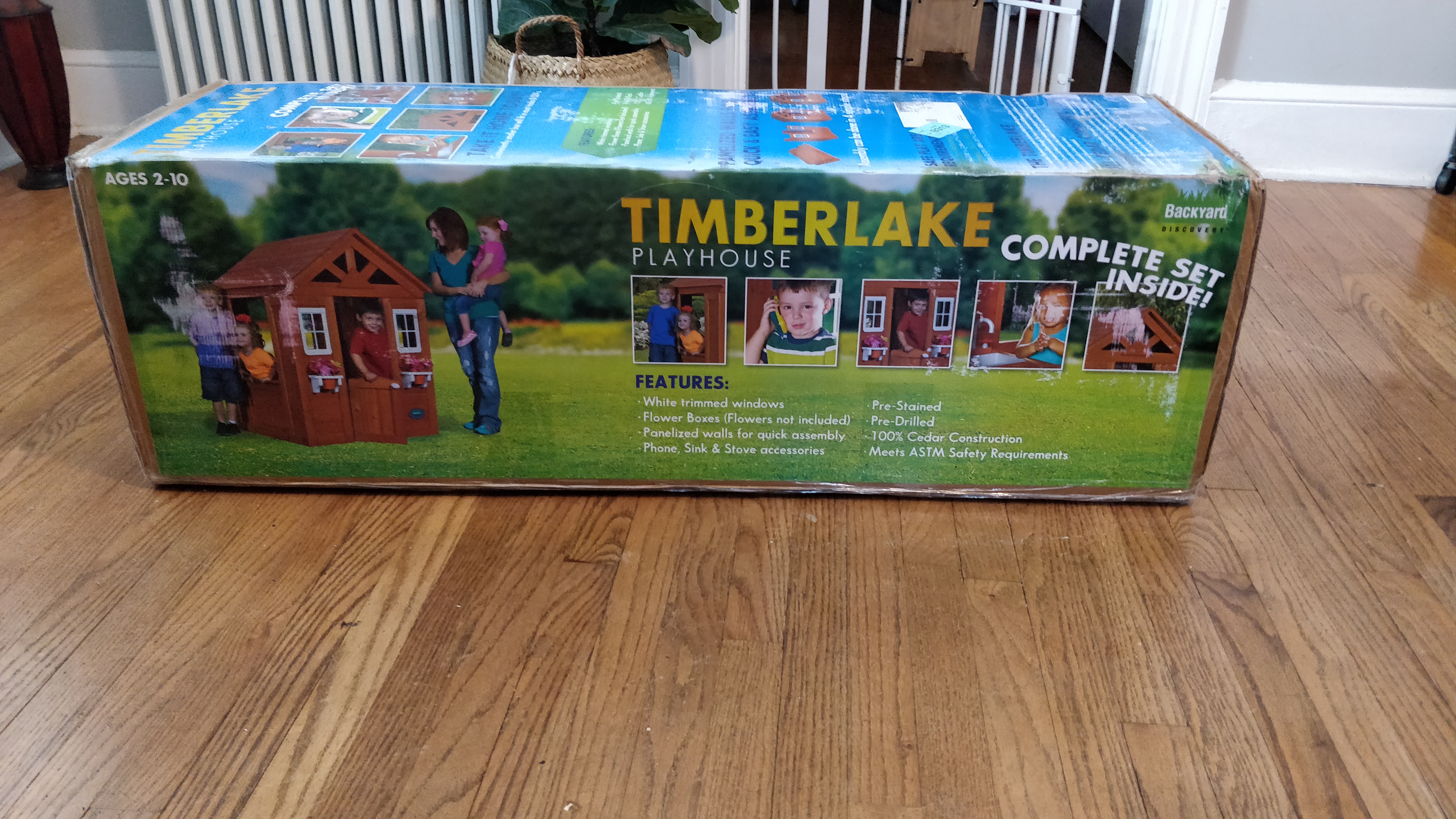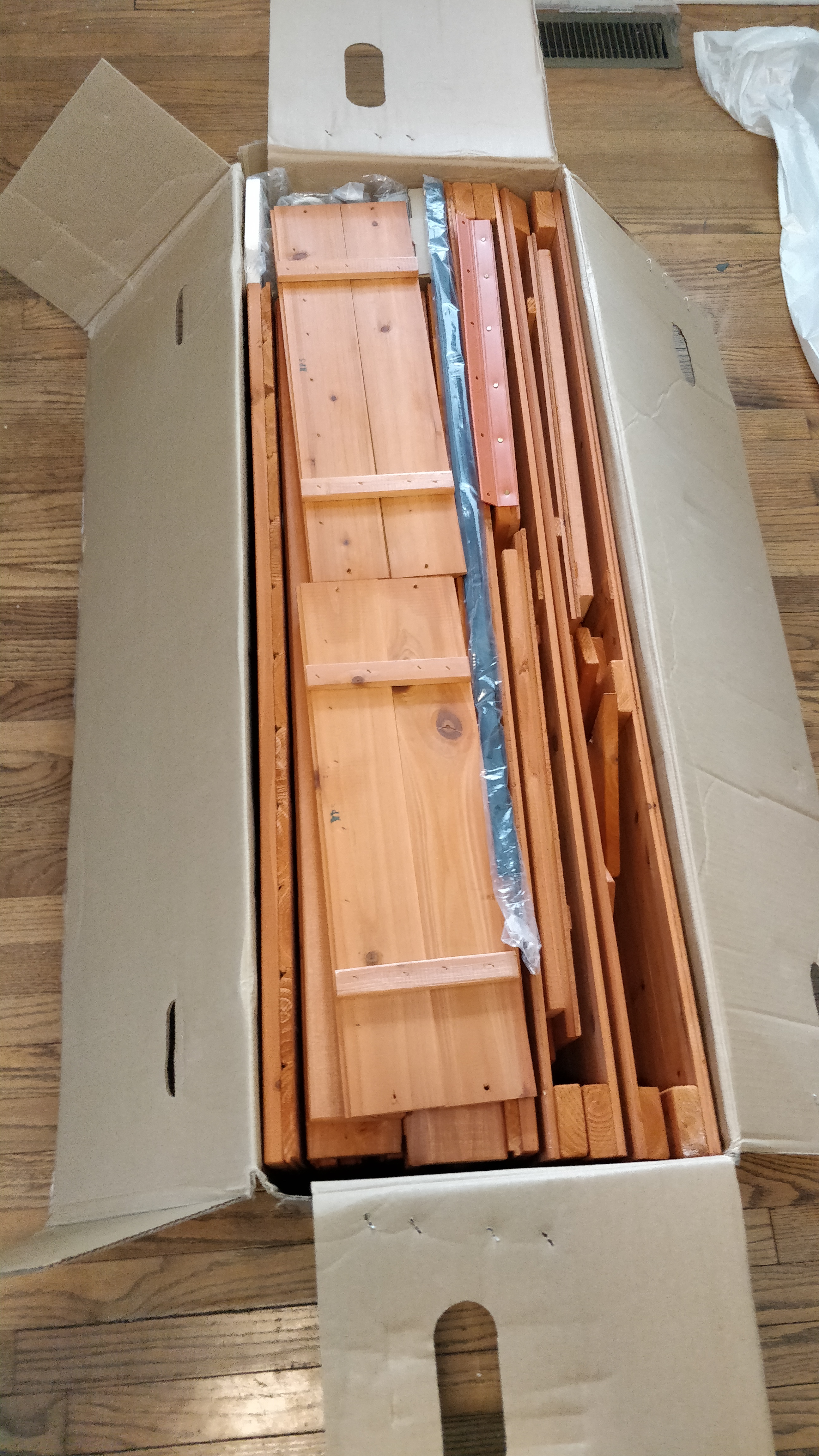 I'll be honest, the minute I opened and started unpacking it I started to regret it.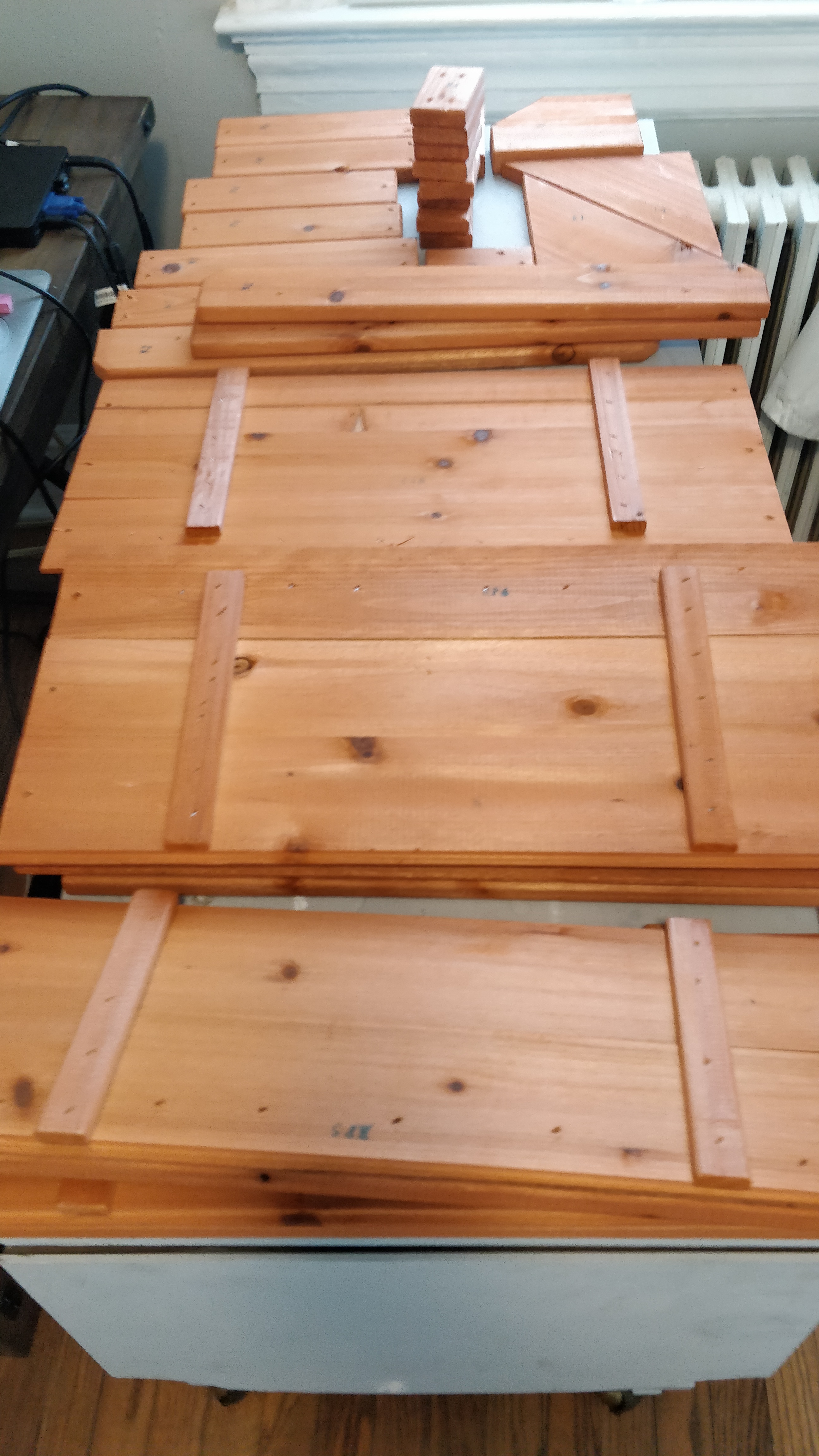 We don't have a garage and the temperature in Central Virginia has been oppressive lately. So, painting outside wasn't an option or I probably would have had the painting done much faster. Instead, I scrunched all the pieces into our mud room and had to paint them in sections and one side at a time. I also quickly found out that cedar soaks up paint so each side needed at least three coats of paint. If I could do this all over again, I would have taken them all outside in the morning and used a paint sprayer to save a ton of time. Spray paint won't work well and you'll need way too many cans. I also painted BEFORE assembly so each nook and cranny would be the right color (I hate when you can see unpainted spots). Plus, where I planned to put the playhouse wouldn't fit through the door if it was already assembled. Oh yeah, I'm keeping it inside...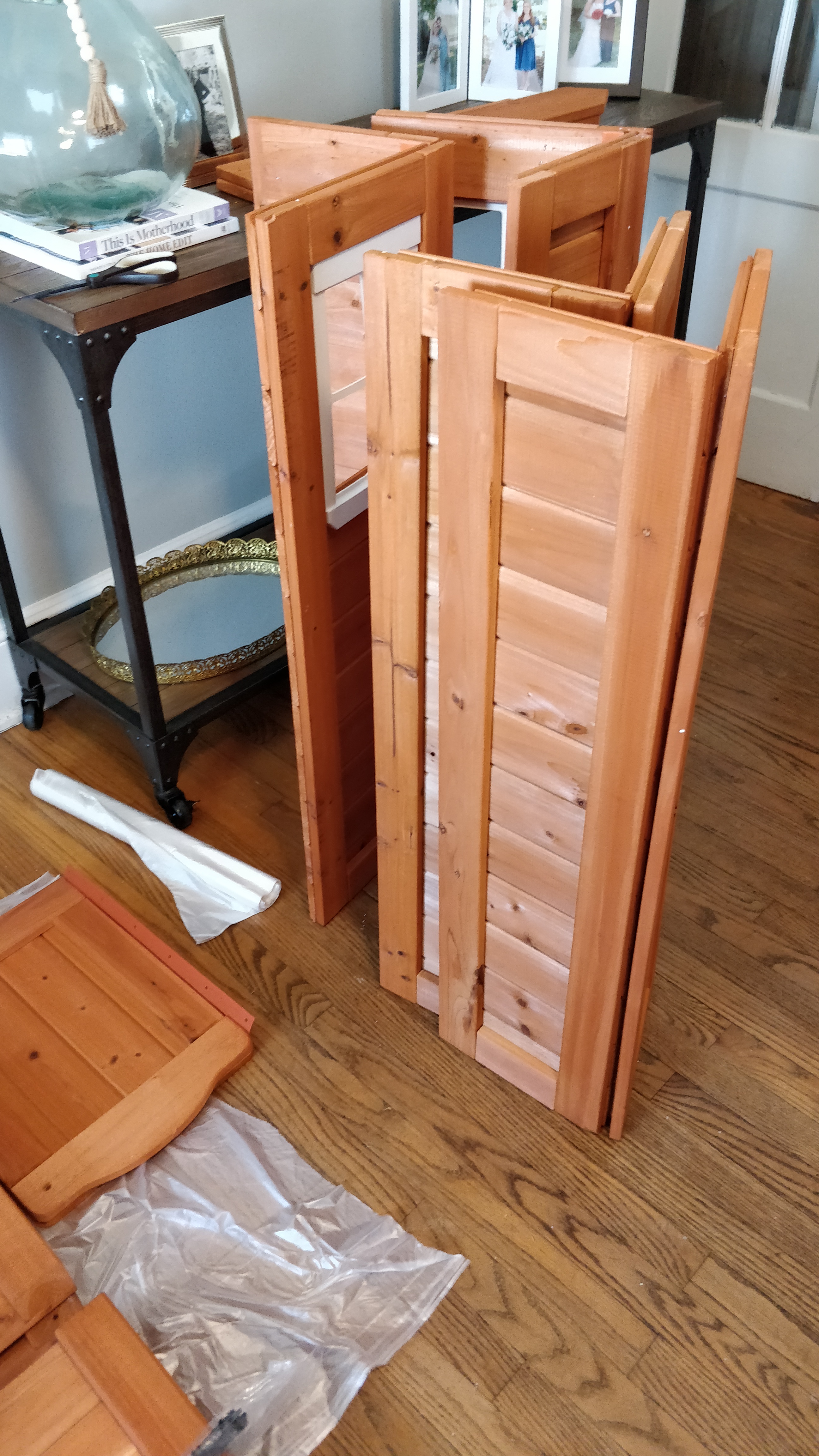 The door panels were the hardest to paint because they didn't open all the way to lay flat.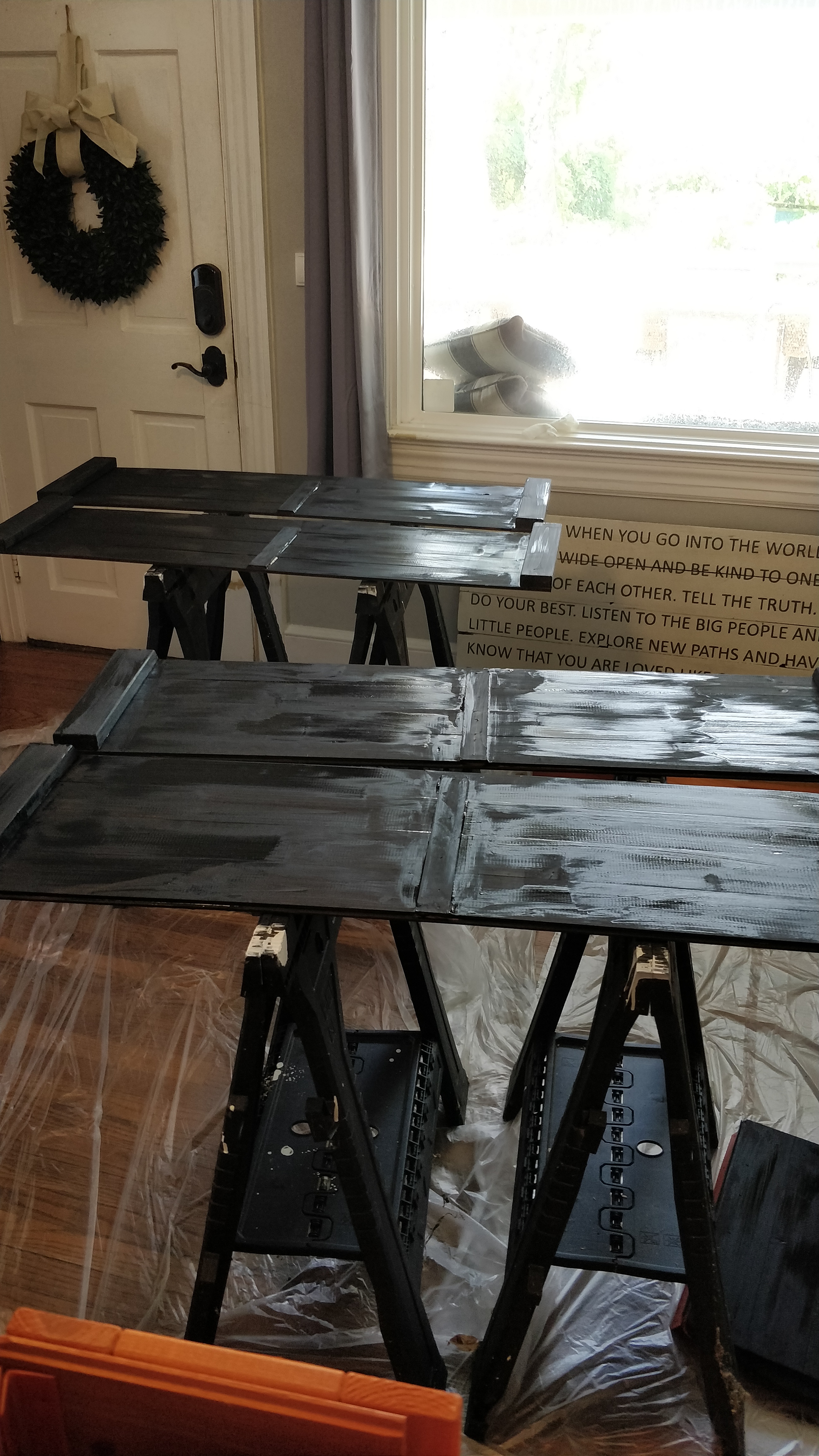 Chalk paint is my friend! It dries in about 45 minutes so you can do multiple coats/sides in only a couple hours. I didn't want to spend too much on this reno so I used what we already had. I used black chalk paint from Valspar (Lowe's) and a bright white interior trim paint.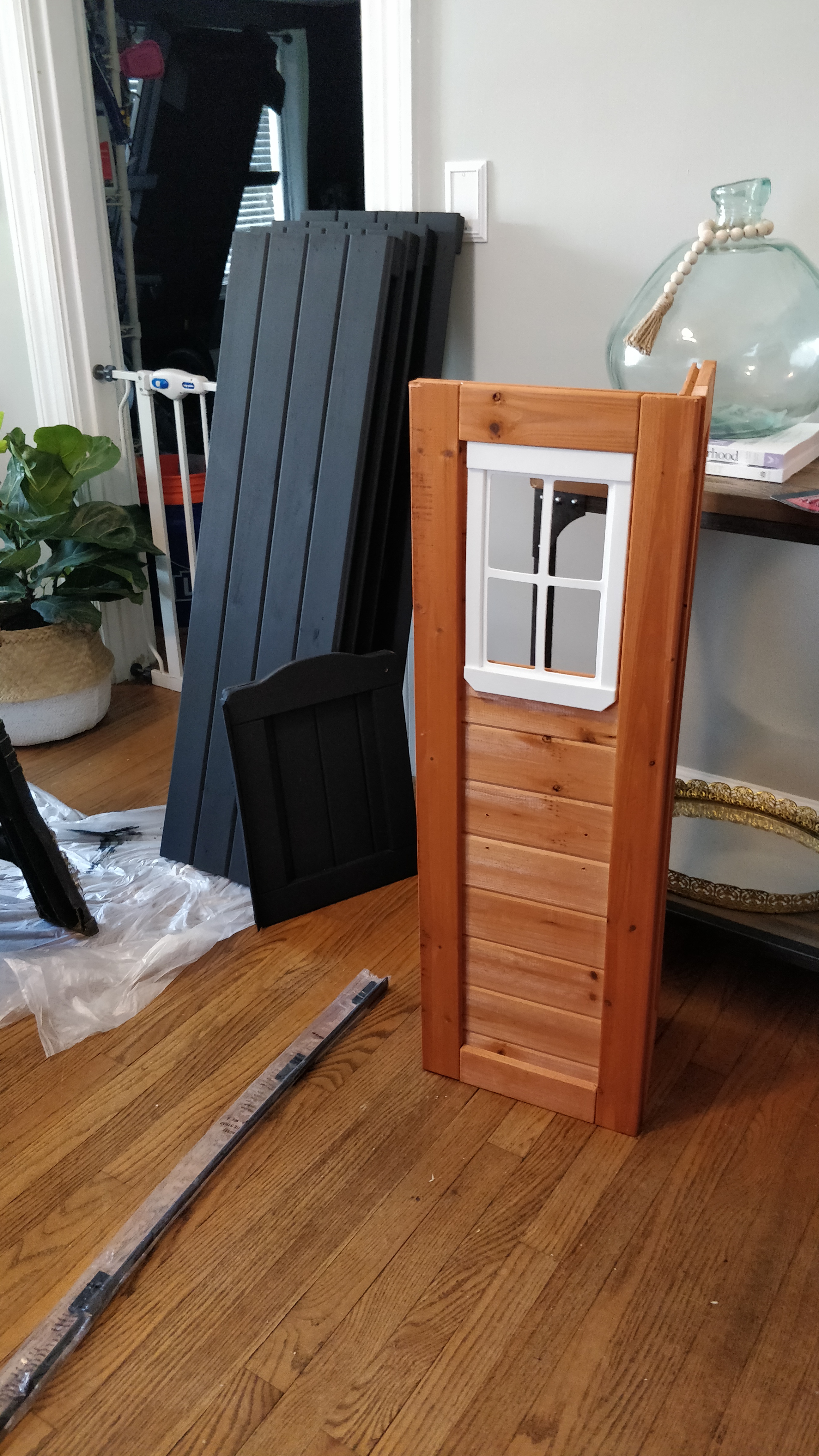 I wanted the house to be white with pops of black. So, the roof, door, and window trim were all painted black.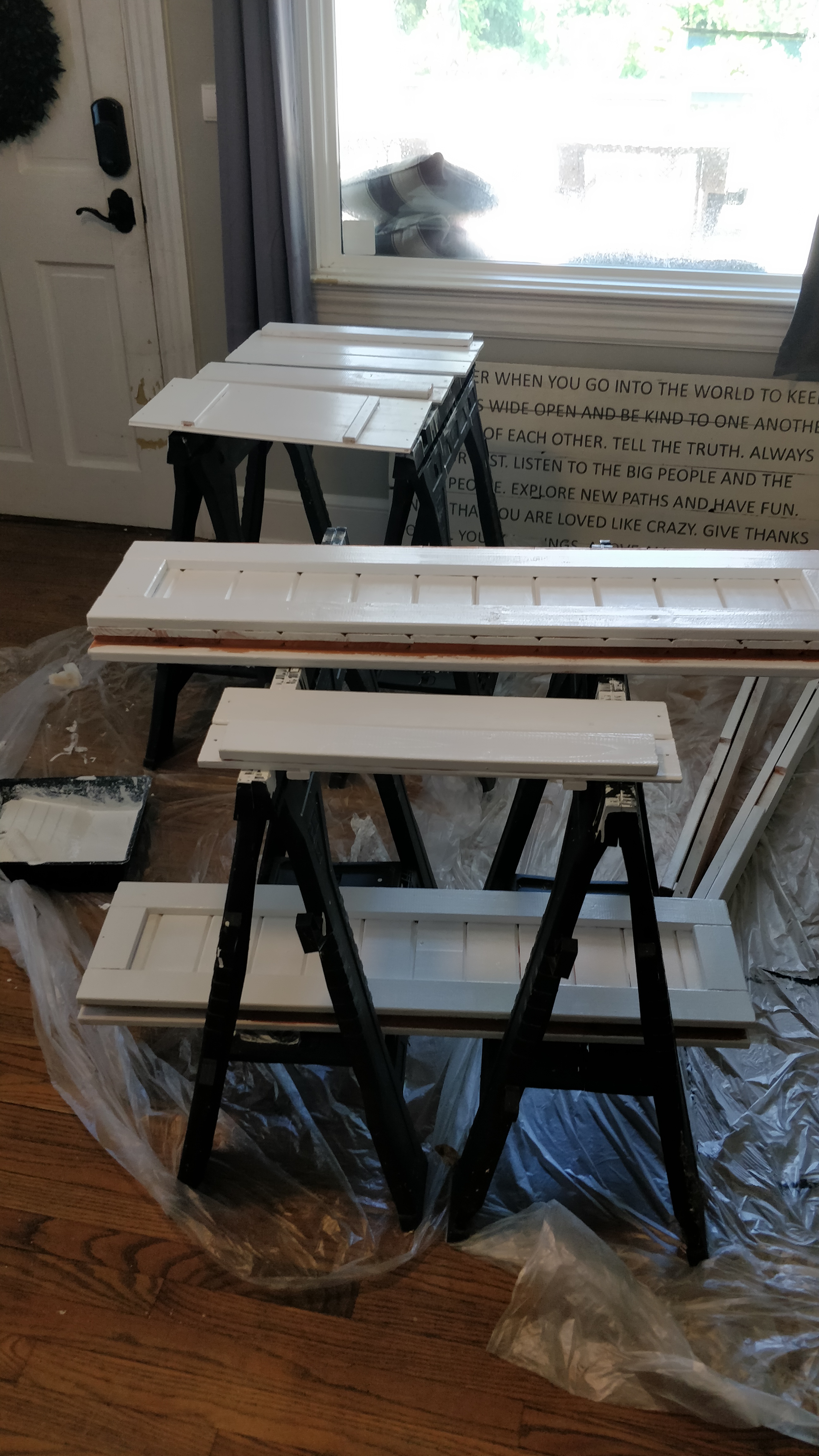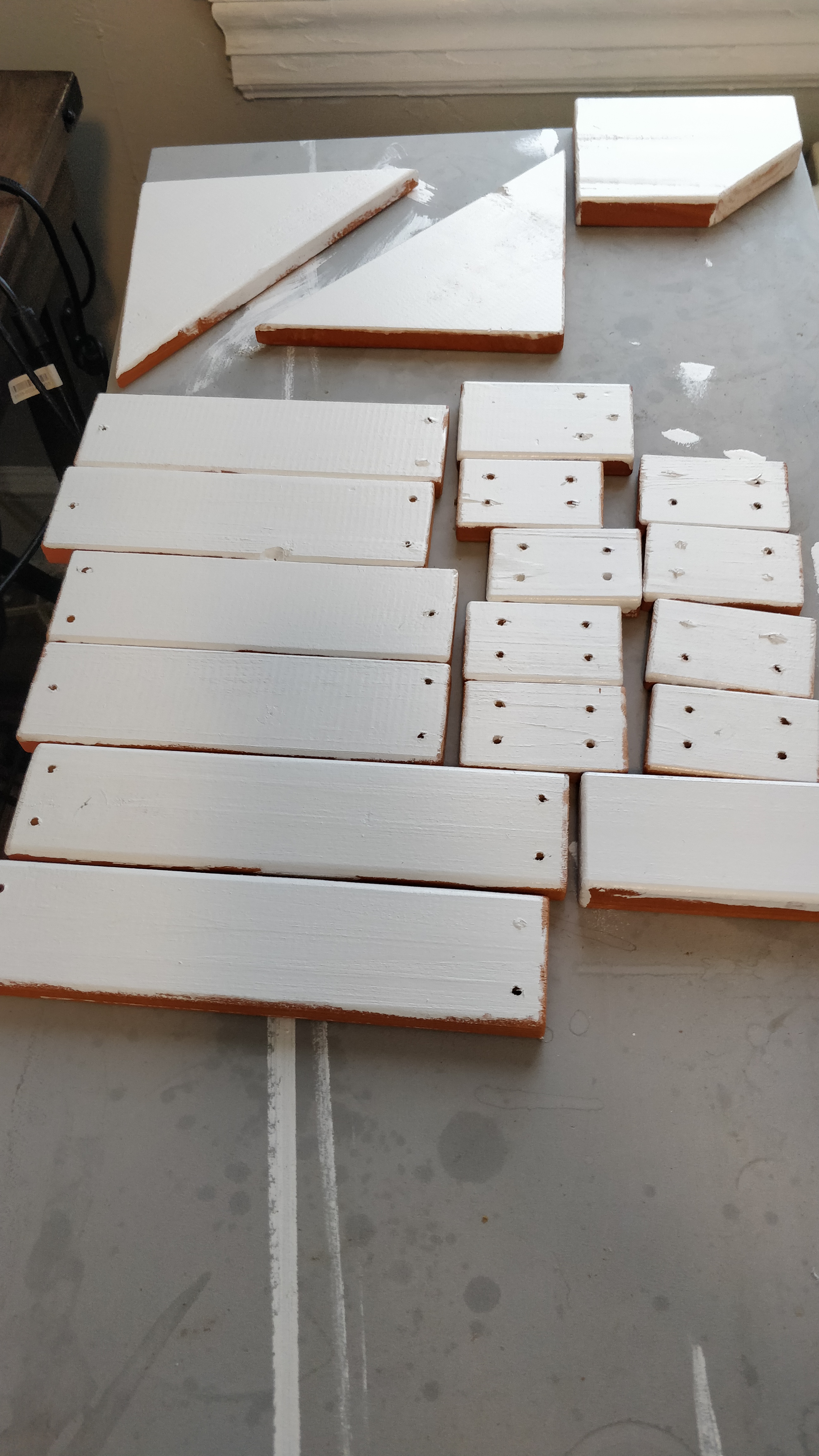 There were so many small pieces and tight spaces to paint that I had to do a lot of it by hand with an angled brush. I did get a small roller and used that first and went behind with the angled brush to get the spots I missed. I'll be honest, I probably would never do this again! I've seen a lot of DIY's of outdoor swing sets using the same method and to increase this process on a much larger scale sounds like torture.
Assembling the playhouse took almost four hours by myself. It probably would have taken half the time if Hubs and I did it together but I was making a point of doing it all myself! Glutton for punishment? Maybe.
The playhouse does not come with the flower pots for the little window boxes (strange right!?) and it didn't say what size you would need. So, I headed to Lowe's with the window box frame to find the right size. You'll need two 4" pots. I picked up a couple terra cotta pots and painted them with the same Rustoleum black chalk paint.
Here's how she came out!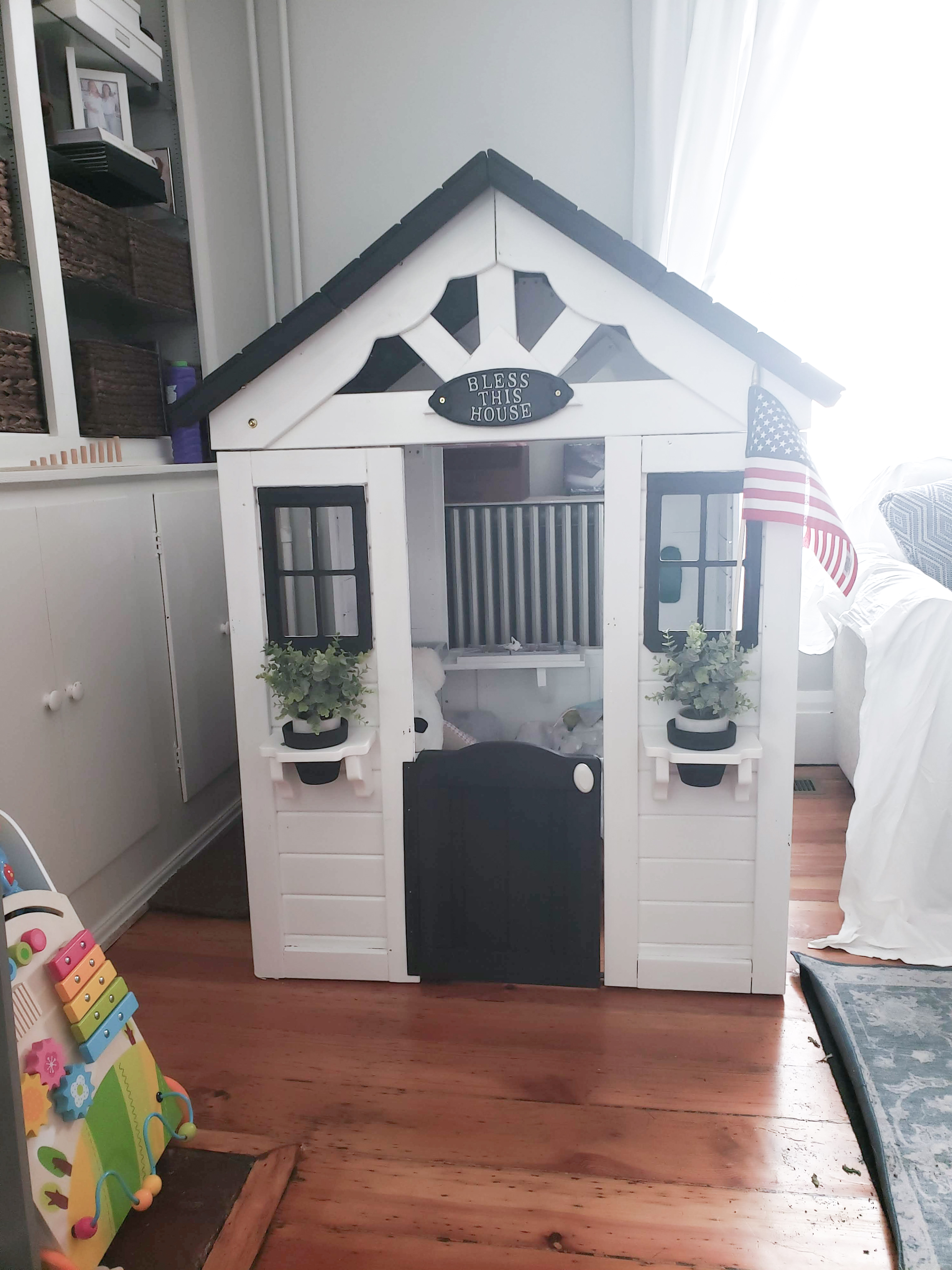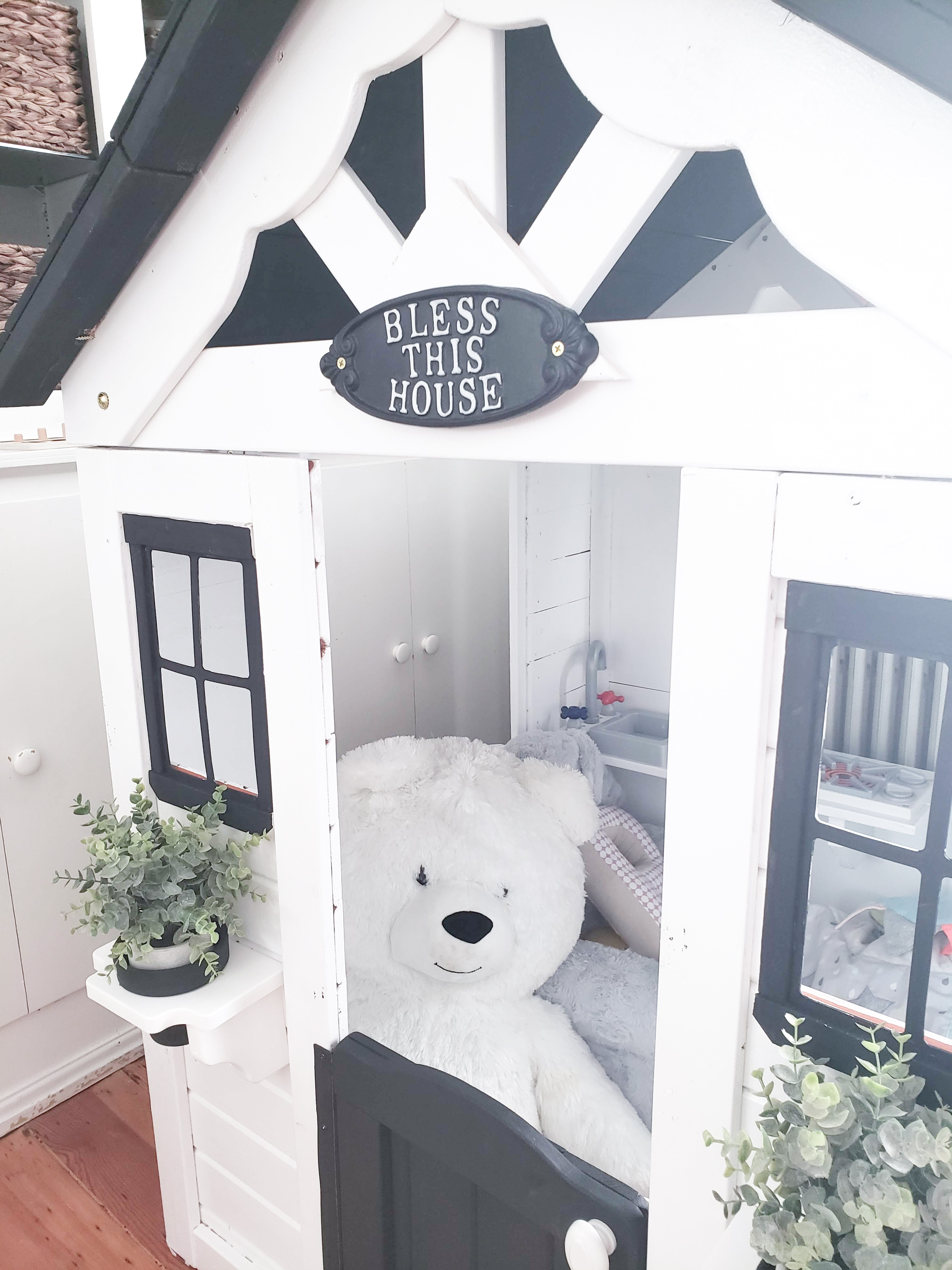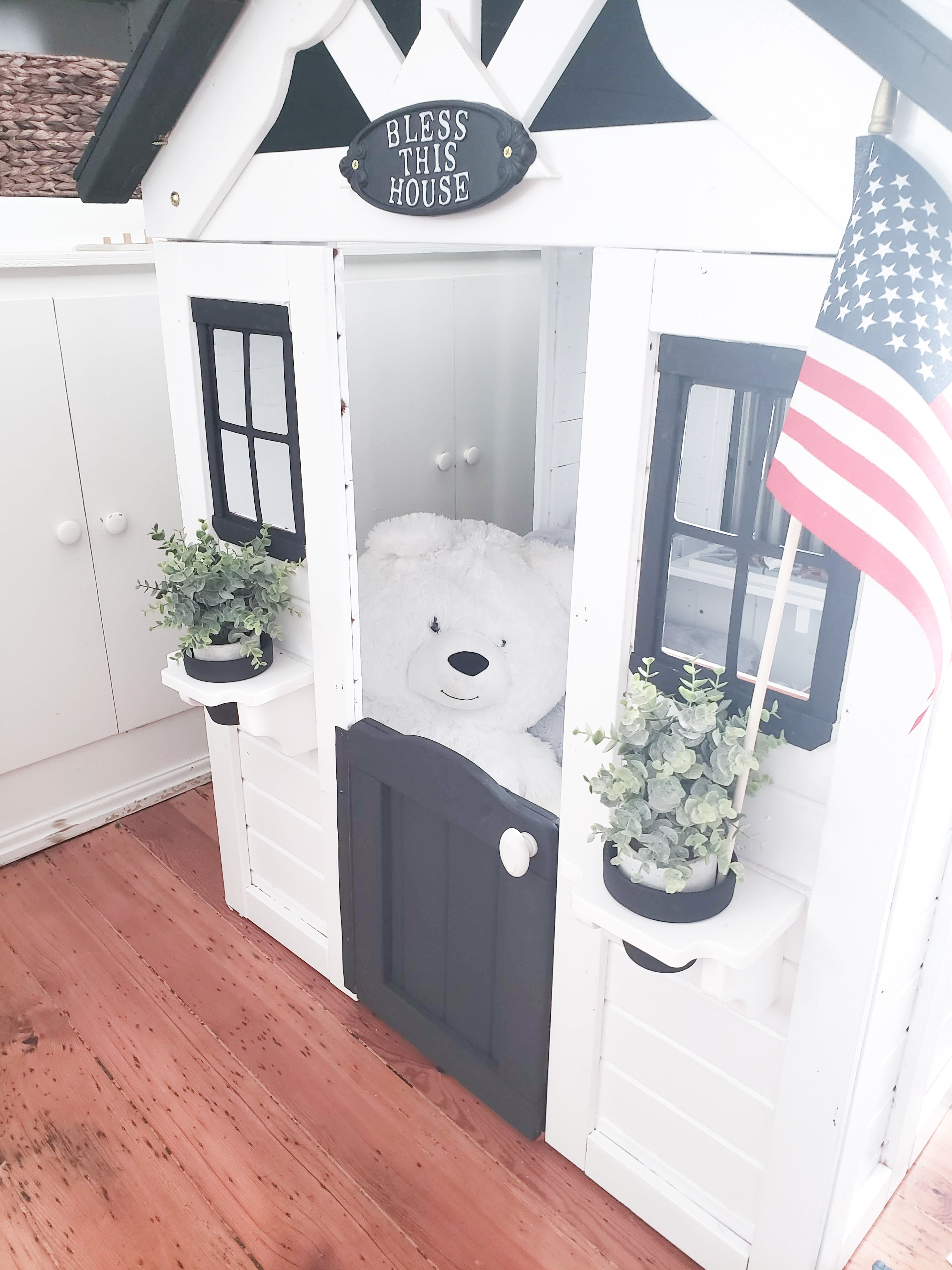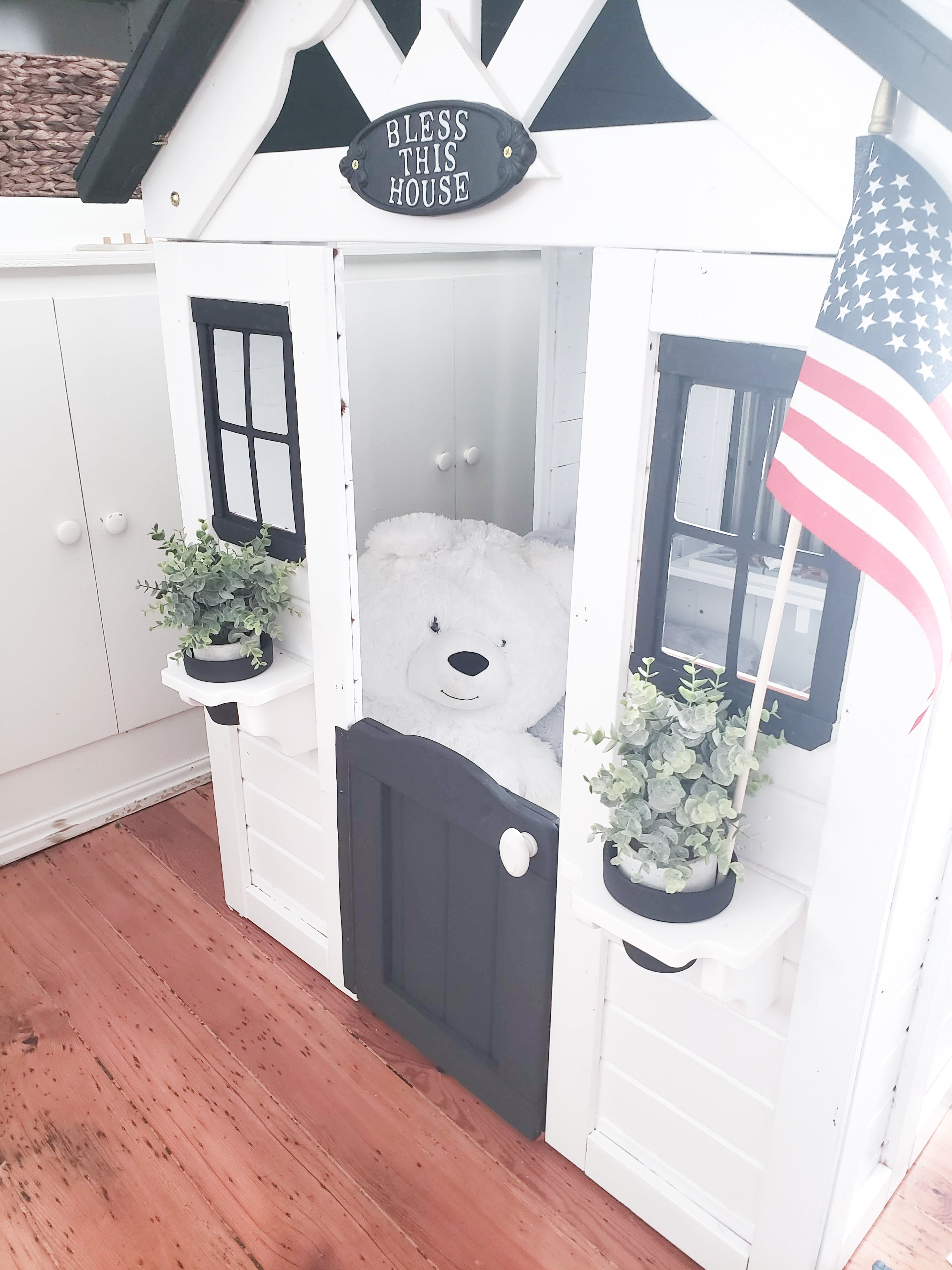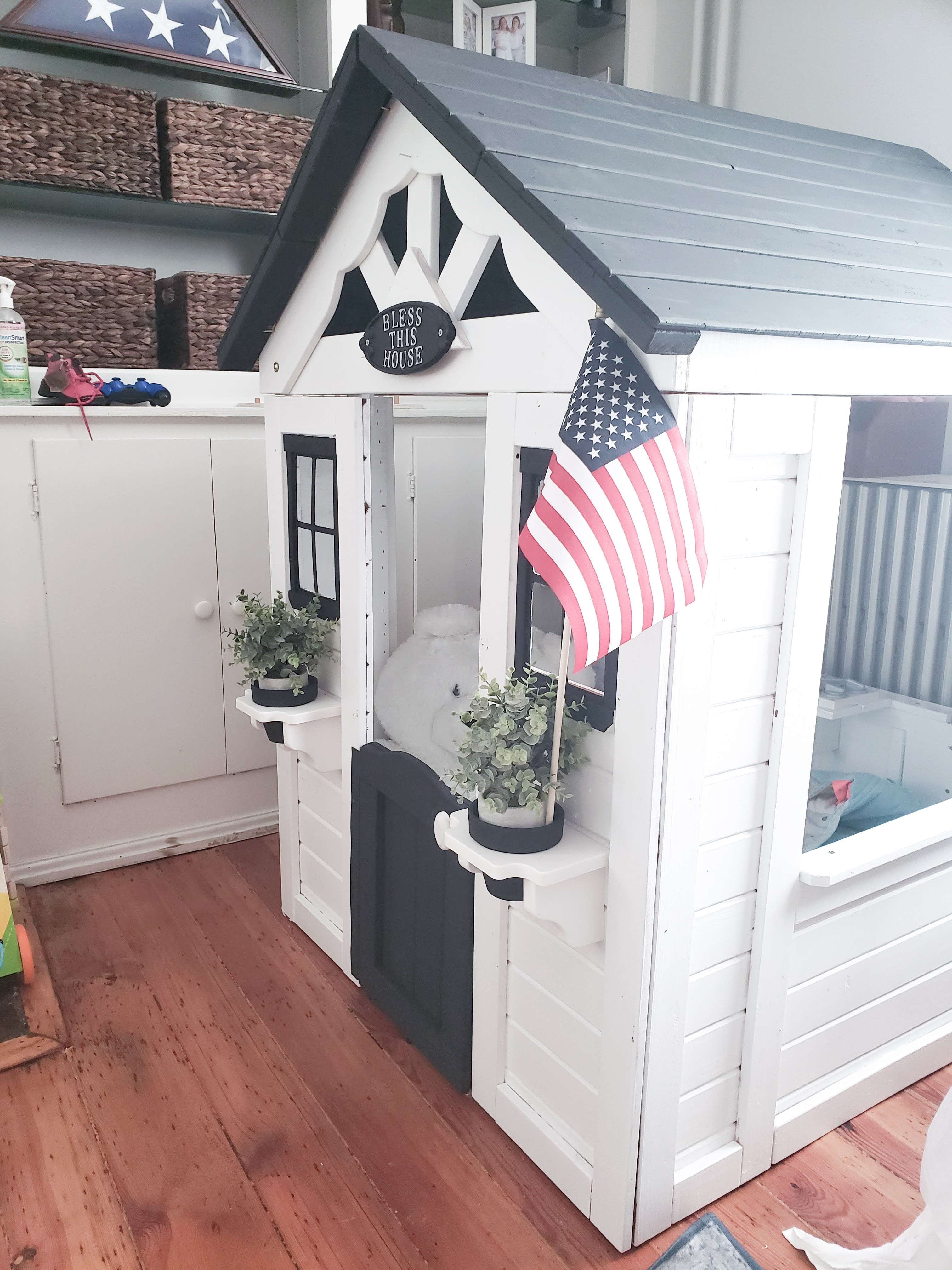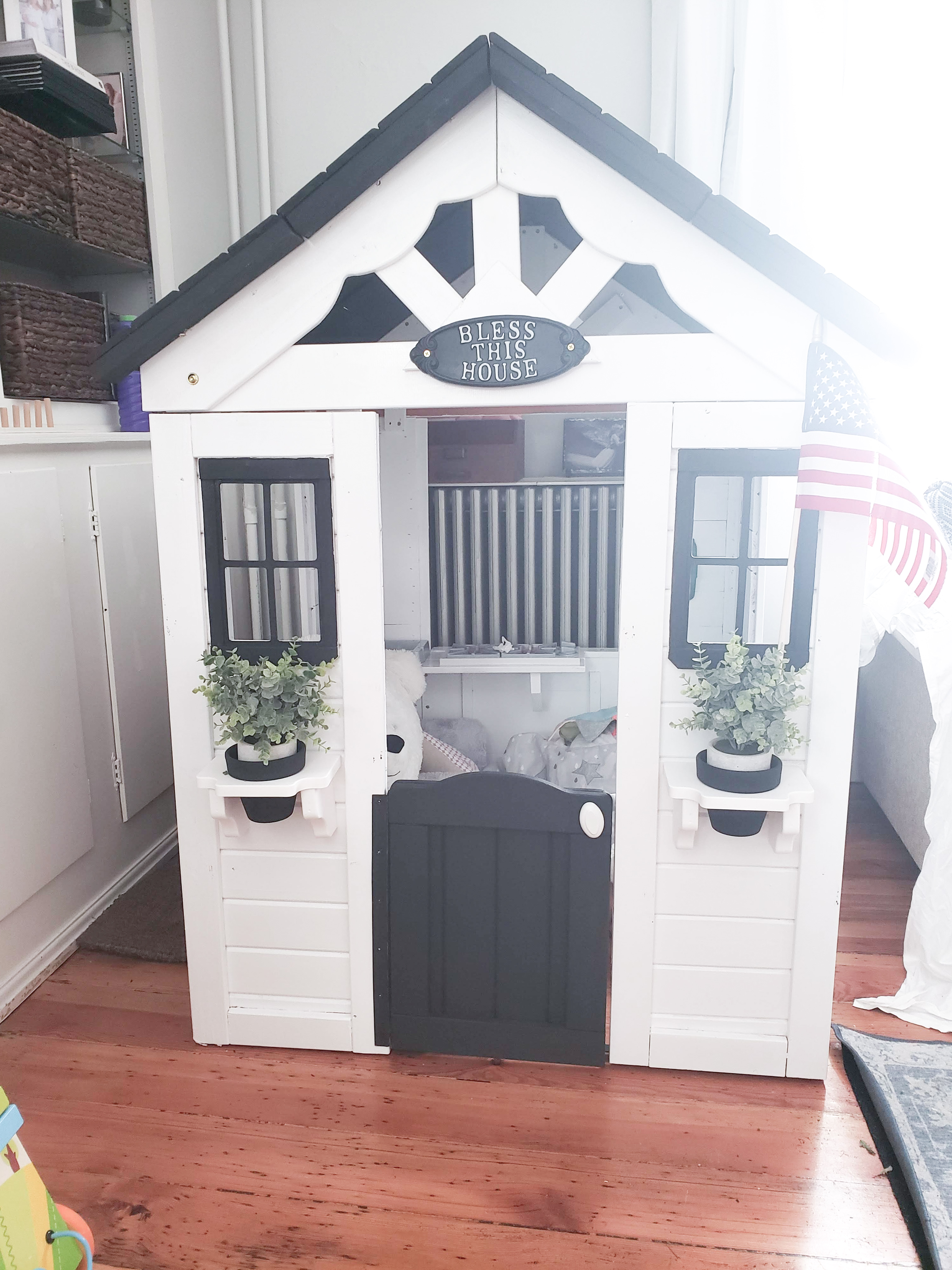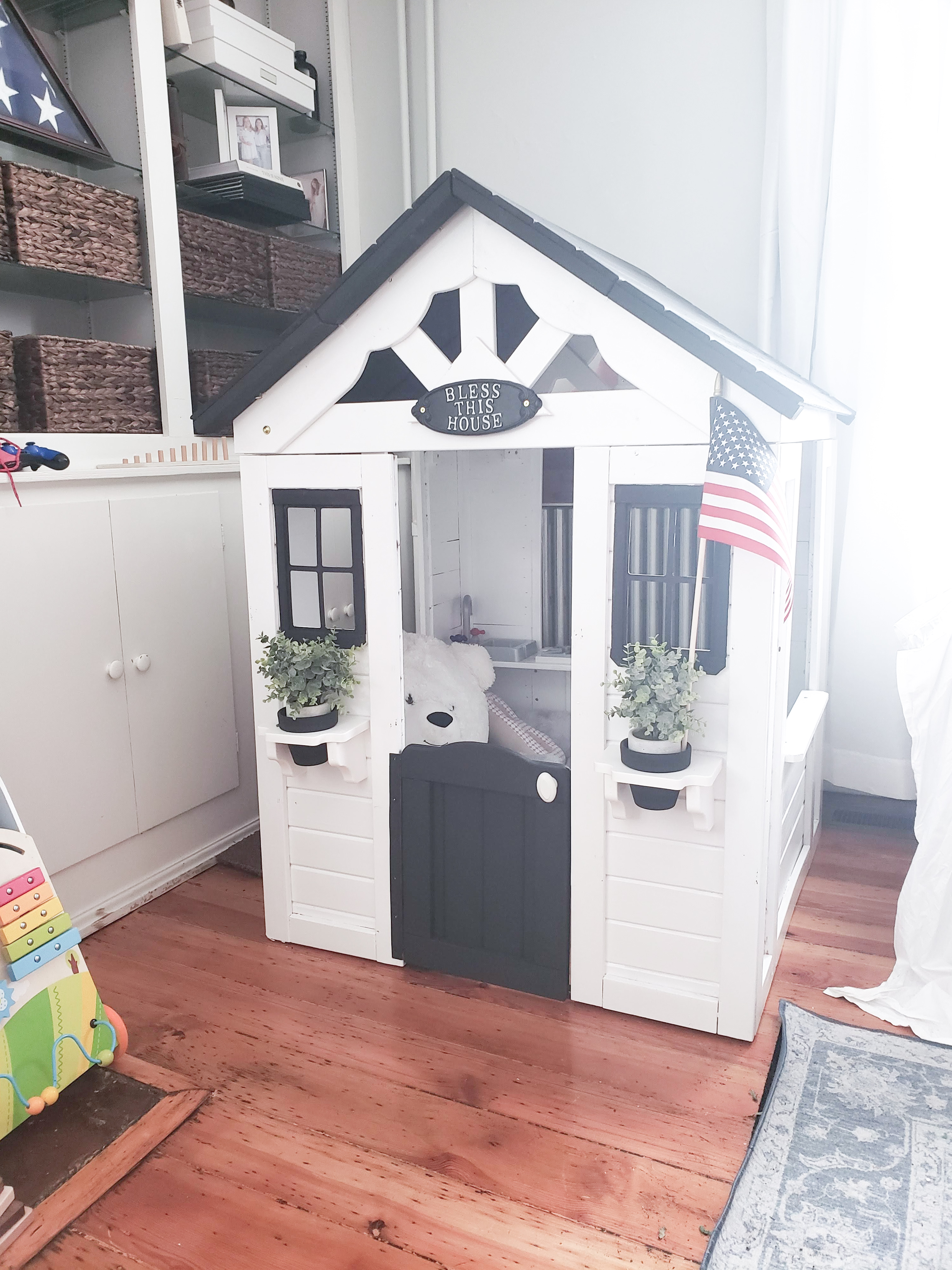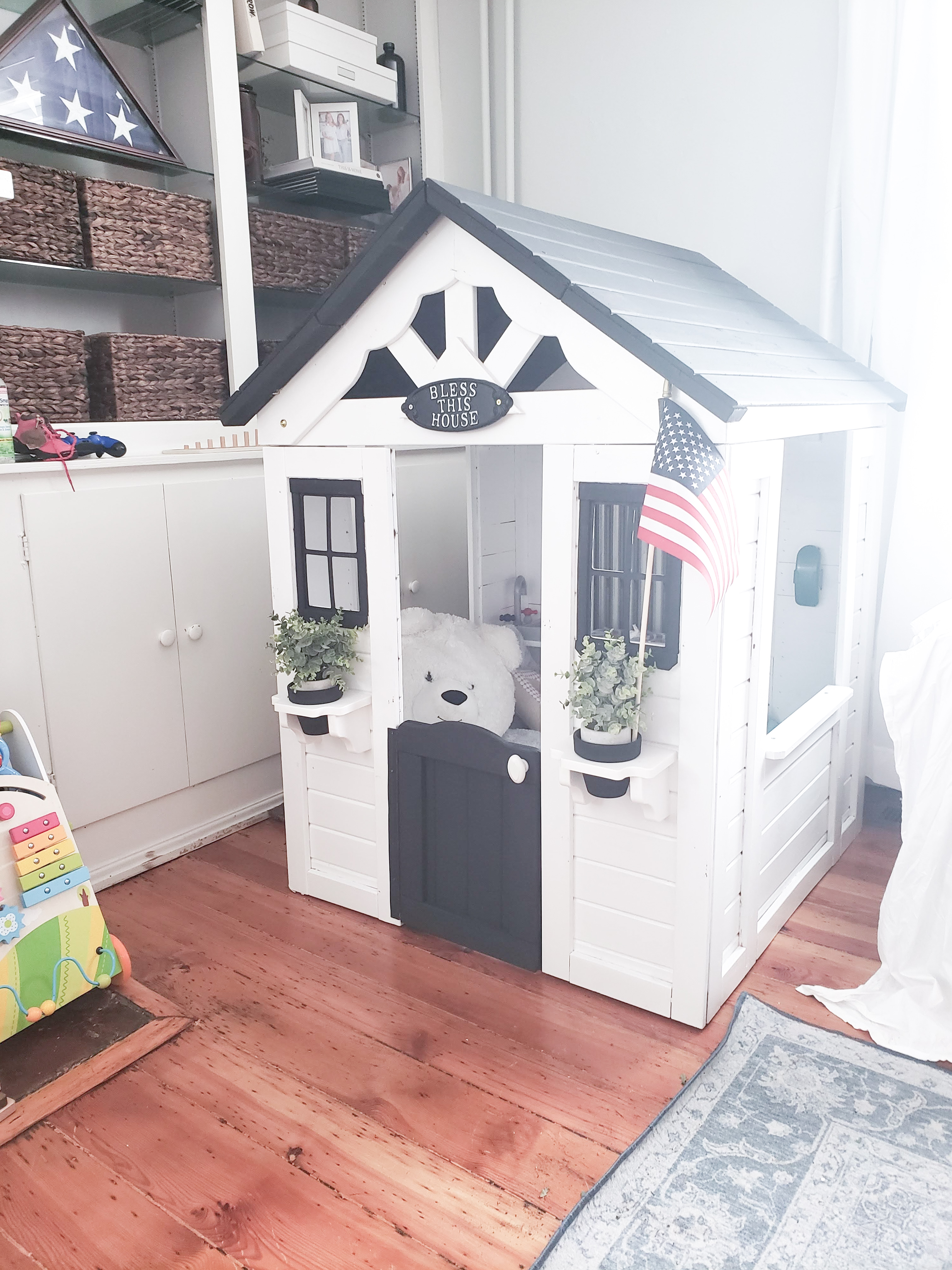 I originally used dry floral foam and some faux eucalyptus for the flower pots. I quickly learned that our 14 month old loved to pull them out of the pots and crush the floral foam into dust. So, they were tossed and these faux eucalyptus plants from TJ Maxx went in their place.
Bless This House sign